Operations Lead & Advisor to the CEO
September 16, 2021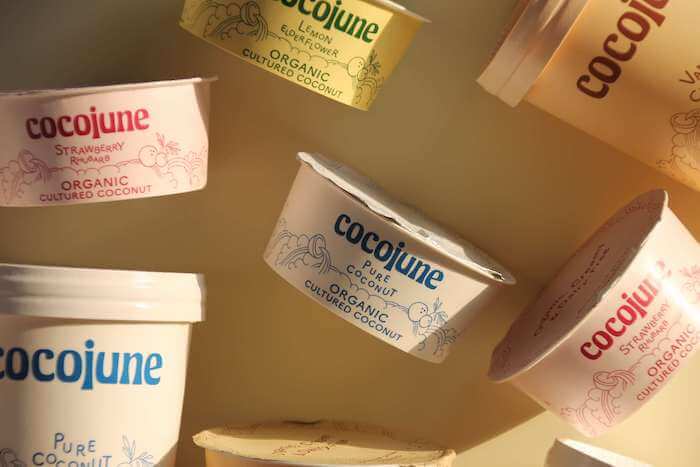 We are looking for a passionate and ambitious individual to join our Cocojune team. You will be working across key business functions, such as finance, forecasting, and supply chain mgmt, and will be cooperating closely with founders on a daily basis. The learning curve will be steep, and it's the ambition that you will gradually assume responsibility for various functions and eventually step into an executive position within the first year or two.
Company Overview
Cocojune is on a mission to create dreamy plant-based moments of joy. We're the fastest-growing vegan yogurt brand in the US and our products are seeing exciting growth across the entire country. You can find us in almost 2000 stores, including Whole Foods Markets, Sprouts, Erewhon in CA as well as many other retailers. We are very proud to supply world-class restaurants like Eleven Madison Park and cafés like Blue Bottle Coffee with our Cocojune yogurt. Our values are rooted in sustainability and the tenets of organic regenerative agriculture. We're always seeking to evolve our sustainability efforts and Cocojune was the first yogurt maker in the US to use paper cups and to be a certified plastic neutral brand.
Areas of Work
You will begin by assisting management in the following areas:
Financial planning & revenue projections
Operational-, sales- and marketing-KPI formulation + monitoring
Optimization within operations and supply chain
Strategy development
Investor relations and financing
Who you are
You have a well-developed flair for numbers and modeling in Excel
Preferably you have an MBA or equivalent
You come from a background in corporate strategy, consulting, economics or finance
You are highly organized and a clear communicator
You are enthusiastic and self-driven
You are ambitious on Cocojune's and your own behalf 
You are prepared to shift from 'assisting' to senior management
You are passionate about food and sustainability – or want to learn more 
What we can promise you
You will become part of a fast-growing startup with high ambitions, and a young multinational team that is passionate about disrupting the food system, one organic and plant-based product at a time.
Great performance will see you evolve into a COO or CFO position
Free yogurt and office-baked sour dough
4 weeks of paid vacation every year
Free lessons in fermentation
Competitive salary
Please apply by emailing your resume, cover letter, and 1-2 references to careers@cocojune.co. We will be inviting relevant candidates in for interviews continuously. Preferably the starting date will be during the fall of 2021, but we are flexible and ready to wait for the right candidate.