Our Team
We are a small team of fermentation nerds, food lovers and nature enthusiasts. We're friend-owned and operated (and still friends). Our backgrounds range from food manufacturing to design – with stints in finance, tech and biodynamic farming. Two of us are Danes.
What makes us really excited is creating something that brings happiness and well-being. To create something that people intuitively enjoy, that feels good and does good. We believe that food is an amazing medium for inspiring joy, connection and environmental change.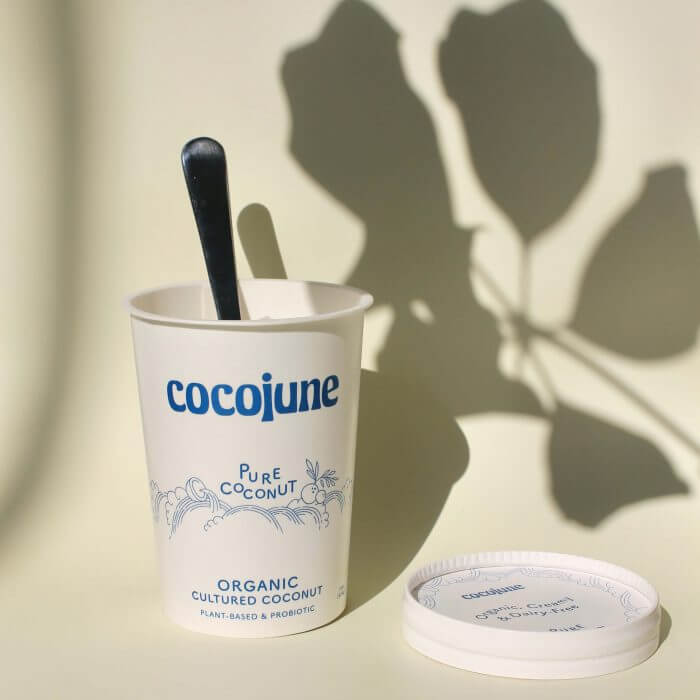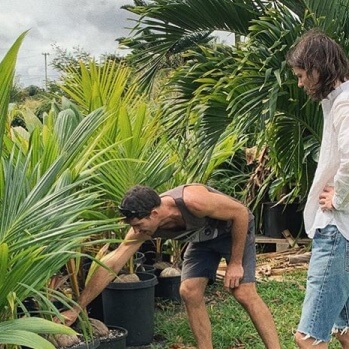 Organic agriculture
We're idealistic about organic agriculture. To us, it is without a single scoop of doubt, the most responsible and earth-friendly way to grow our food. In short, organic agriculture is about working with nature instead of fighting it. Its underlying principles ensure higher bio-diversity, cleaner water, and healthier plants – ultimately healthier food and people! It's our guarantee that cocojune is 100% free from GMOs and toxic pesticides.
Sustainability
Our sustainability journey started with our commitment to organic farming and now it continues with our upgraded paper-based cup and our net-zero plastic footprint. As a team, we're excited to team up with rePurpose Global in order to become the first certified plastic-neutral yogurt company in the U.S.! We want to do our part and continuously work on bettering our packaging and process so that we can have as little an impact on the planet as possible! While our cups can't be recycled just yet and have to be disposed of in the trash, we're actively working with our cup supplier to create a compostable option. We hope you'll follow along and join us on our sustainability journey!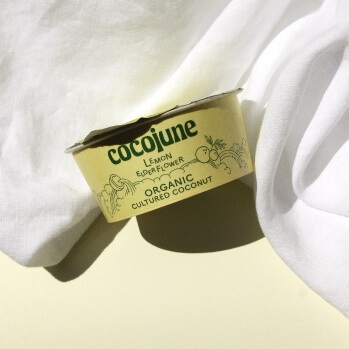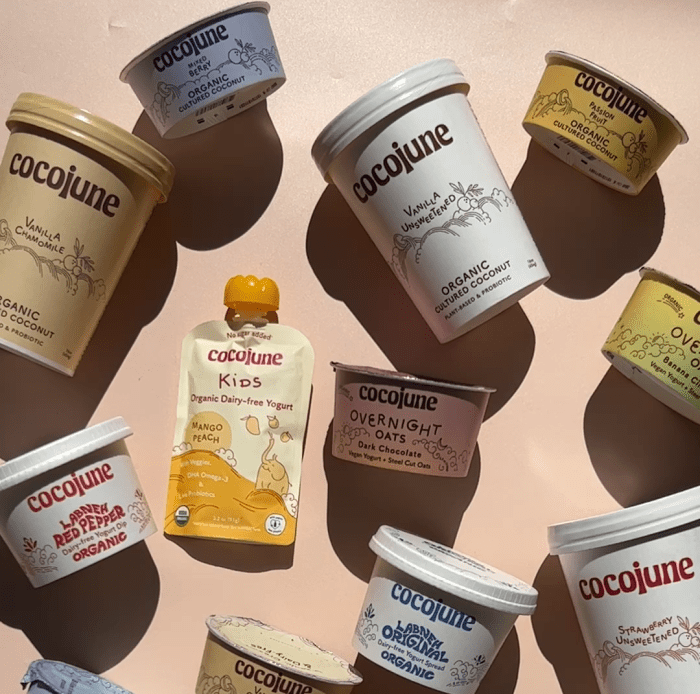 Production
We're so proud to announce that we're officially producing cocojune from our own facility! Our team has worked to build a state-of-the-art space to create dreamily delicious cocojune. One of the most exciting pieces is that it runs mostly on hydropower and is entirely fossil fuel free, allowing us to lower our production footprint and reduce waste. Having our own facility also enables us to have more control over allergens and the overall environment which means more happiness in your microbiome and under the stars!