Apple Pie Yogurt Bowl
June 18, 2021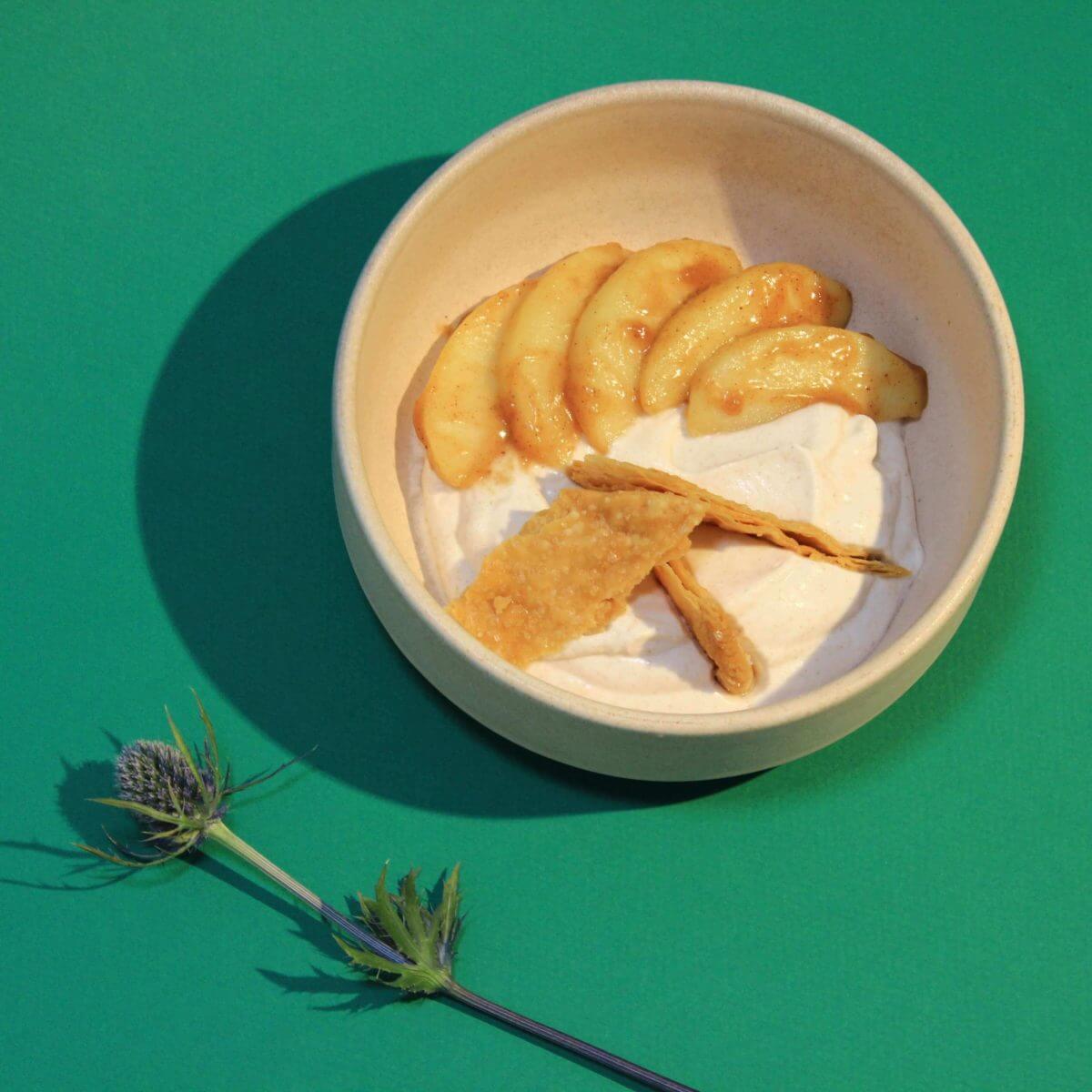 Winter is trying to slide into our DMs at the moment, but we won't let that stop us from enjoying Autumn. Sure, Fall can't last forever, but we're savoring every minute of it. Fun recipes, like this Apple Pie Yogurt Bowl are helping.
WHAT YOU'LL NEED
1 4 oz container of pure coconut cocojune
1 granny smith apple
1 tbsp butter or vegan alternative
¼ tsp cinnamon or apple pie spice
2 tbsp organic unrefined sugar
1 tsp vanilla
water or apple juice
HOW TO MAKE
Peel your apple and cut the meat away from the core. Break those larger pieces down into wedges.
To a saute pan, melt your butter or vegan butter alternative and add your apples
Cook the apples over low heat. Add the sugar, cinnamon, and vanilla and stir well so the apples are evenly seasoned.
If the pan begins to dry out before the apples are soft, add 2 tbsp of water or apple juice and continue to stir.
Continue this process until the apples are tender and any added water has cooked off
Serve over cocojune yogurt warm or chilled.
For a pie crust like crunch, add walnuts, sweet granola or even pieces of sugar cookie if you are feeling extra. Raisins are a great addition too!