Mini Frozen Pies
September 19, 2023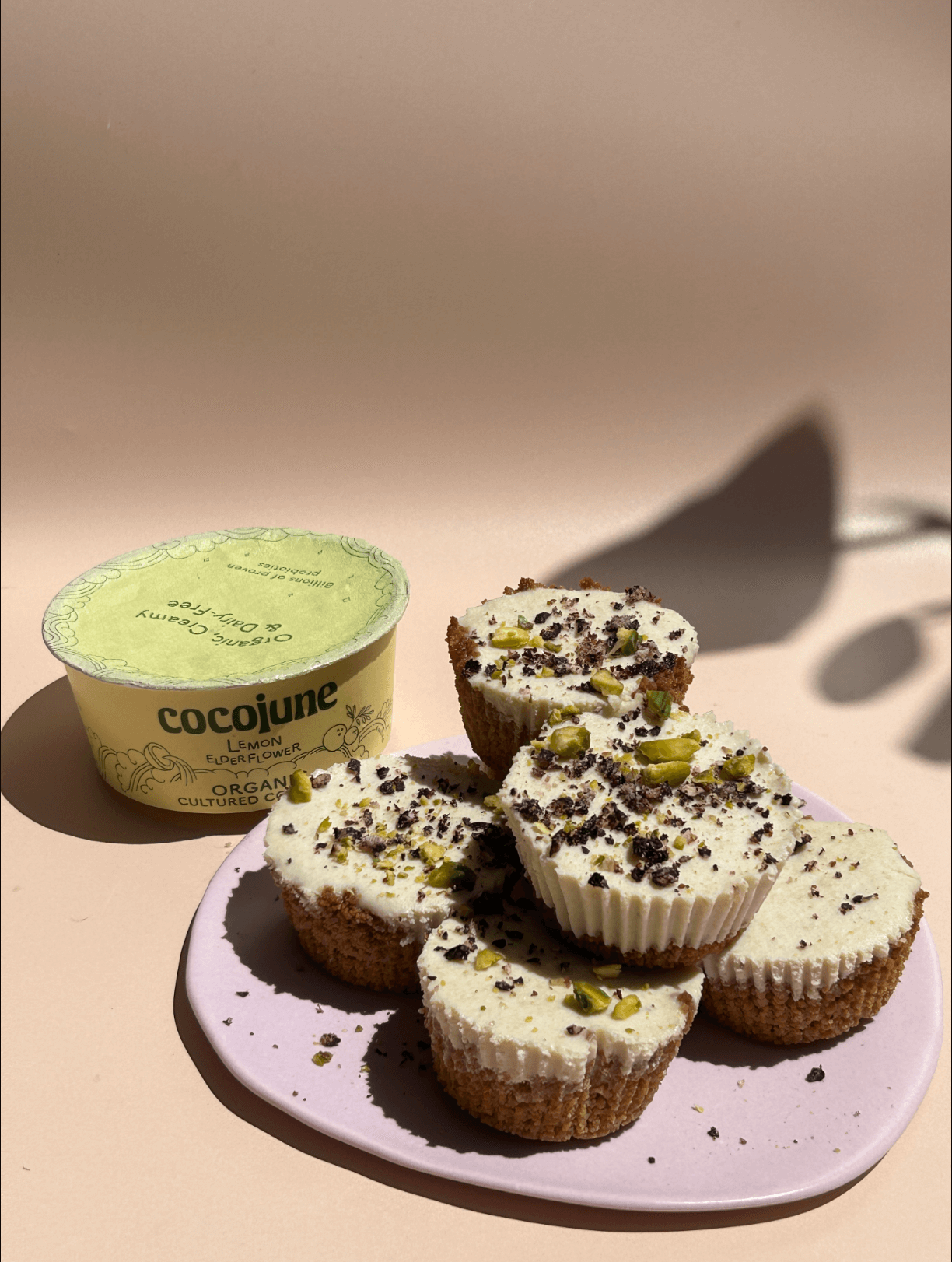 Best way to fix a mid-week slump? Give these dreamy mini frozen treats a try✨ Featuring @partakefoods Classic Grahams and our Lemon Elderflower june… safe to say will brighten up just about anyone's day!
WHAT YOU'LL NEED
For The Crust
1 ½ cups of Partake graham crackers finely ground
⅓ cup of coconut oil melted
For The Filling
1 ½ cups raw cashews (quick-soaked in hot water or soaked overnight)
¼ cup of lemon juice
⅓ cup melted coconut oil
2 4oz Lemon Elderflower cocojune yogurts
¼ – ½ cup maple syrup (depending on your sweetness preference)
HOW TO MAKE
The Crust
1) Preheat your oven to 375°F.
2) Process or blend the graham cracker crumbs and coconut oil until well combined.
3) Press this mixture into your cupcake tins, be sure to cover the bottom and sides of the pan.
4) Bake these cuties for 7 minutes.

The Filling
1) Add all your ingredients into a blender and blend until smooth and creamy.
2) Spoon your mixture into the cooled crusts.
3) Place these minis into the freezer for 5-6 hours or overnight until things firms up.
4) Remove these cuties from your cupcake tin, top with nuts or dried fruit, and enjoy!