cocojune x Bob's Red Mill Bagels
August 22, 2023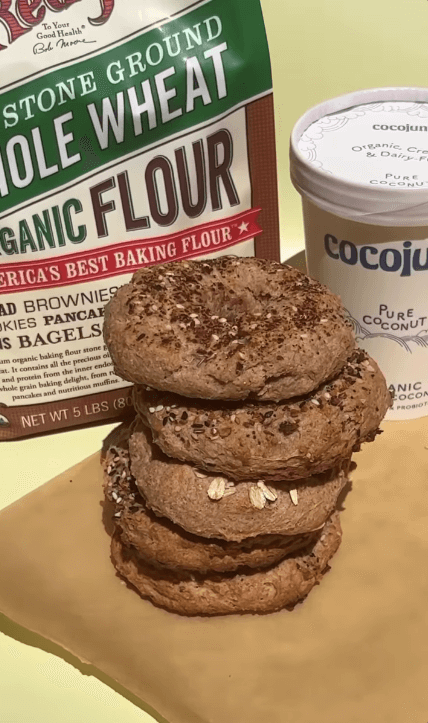 Back to school = back to bagels 🥯 We've teamed up with Bob's Red Mill to create a super simple 2 ingredient bagel recipe that's perfect for back to school prep! These keep perfectly in the freezer and are ready for those extra busy weeks.
WHAT YOU'LL NEED
2 cups of Bob's Red Mill Organic Whole Wheat Flour
1 ½ – 2 cups of Pure Coconut cocojune
2 tsp baking powder
1 tsp salt
Any toppings you desire (EBTB, sesame seeds, oats, etc!)
How to make:
1. Combine all ingredients (aside from your toppings) and mix until a slightly wet dough forms.
2. Divide into 8 parts and roll into balls.
3. Poke holes into each roll and top with your favorite crunchies.
4. Bake in your oven at 425 F for 25-30 minutes.