Sagittarius Sundae
June 11, 2021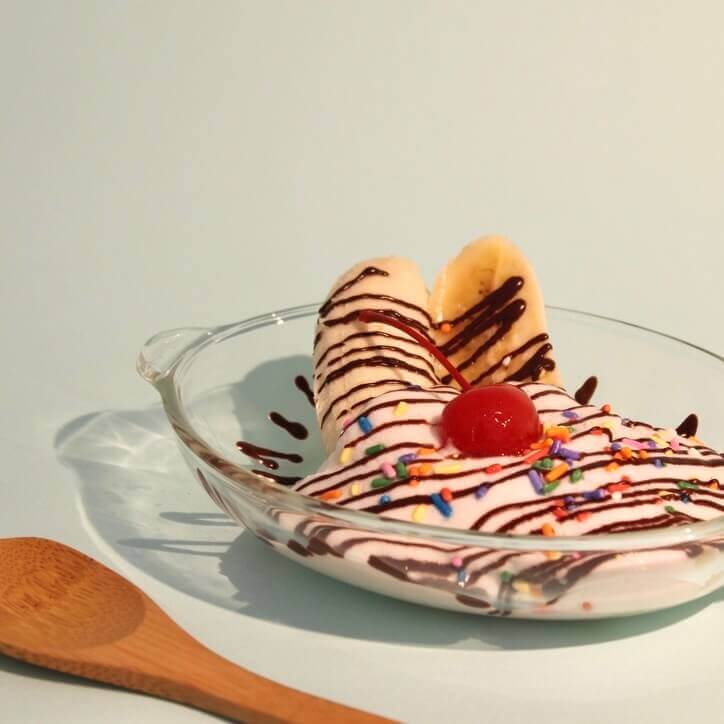 Sagittarius! Congrats on completing another trip around the sun!
It must be so hard, always getting your birthday lumped in with the holidays. So that's why your cocojune birthday breakfast absolutely screams BIRTHDAY!
For you, and the trusted few lucky enough to be in your close circle, we've whipped up a CJ Sundae spread, banana split style to keep your tummies full and your hearts warm.
Yield – the recipe is for one serving and can be doubled or tripled easily 
WHAT YOU'LL NEED
Half a banana cut lengthways and opened 
1 big scoop of vanilla chamomile cocojune yogurt 
Rainbow Sprinkles
1 tbsp of chocolate chips, melted 
A cherry
HOW TO MAKE
Assemble your sundae from the banana up.
Scoop vanilla chamomile cocojune yogurt on top of your banana.
Decorate with chocolate drizzles and rainbow sprinkles.
Place a cherry on top.
Party!!