cocojune x Nekohama Matcha Muffins
August 4, 2023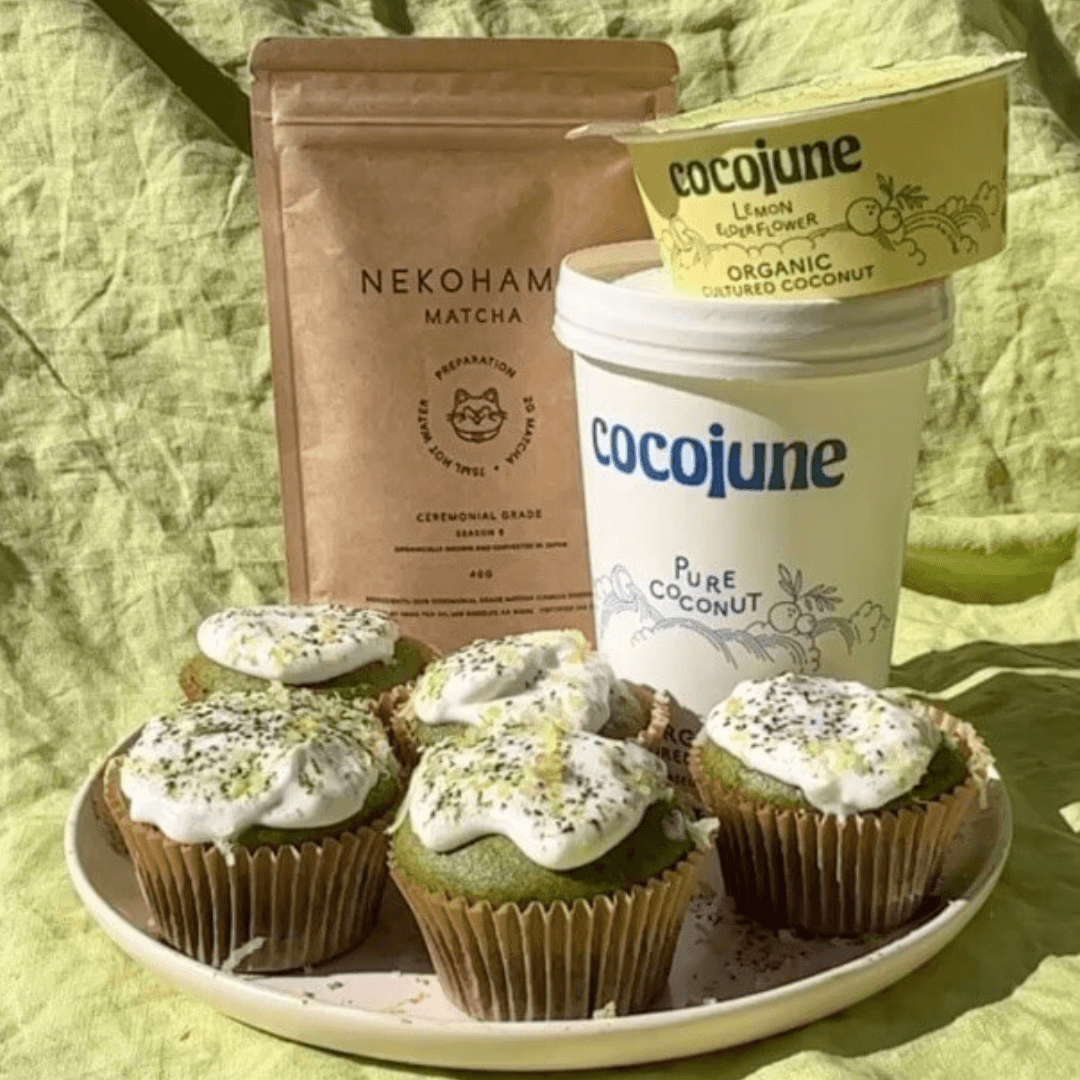 We all loveeee an ice cold matcha in the summer, but have you ever tried beating the mid-day slump with a matcha muffin? It's got the smooth caffeine from the matcha and dreamy flavor of cocojune to carry you through the rest of your busy day!
WHAT YOU'LL NEED
For the muffins
1 cup Pure Coconut cocojune
¼ cup aquafaba
1 tsp vanilla extract
⅔ cup organic unrefined sugar
1 cup + 2 tbsp all-purpose flour
1 tsp baking soda
½ tsp baking powder
¼ tsp kosher salt
3 tsp matcha powder
For the Icing
Lemon Elderflower cocojune
Sprinkle of matcha powder
How to make:
Preheat your oven to 350F and prepare your muffin tin with liners.
In the work, bowl combine your yogurt, sugar, and aquafaba. Mix until everything is combined.
Stop the mixer, measure your dry ingredients out into the work bowl, and then resume mixing until combined and smooth. Use a spatula to finish up around the edges.
Bake for between 25 and 30 minutes or until a toothpick inserted into the center of a muffin comes out dry.
When these cuties have cooled off top with some lemon elderflower june, a sprinkle of matcha, and enjoy!