Chocolate Cheesecake
March 18, 2021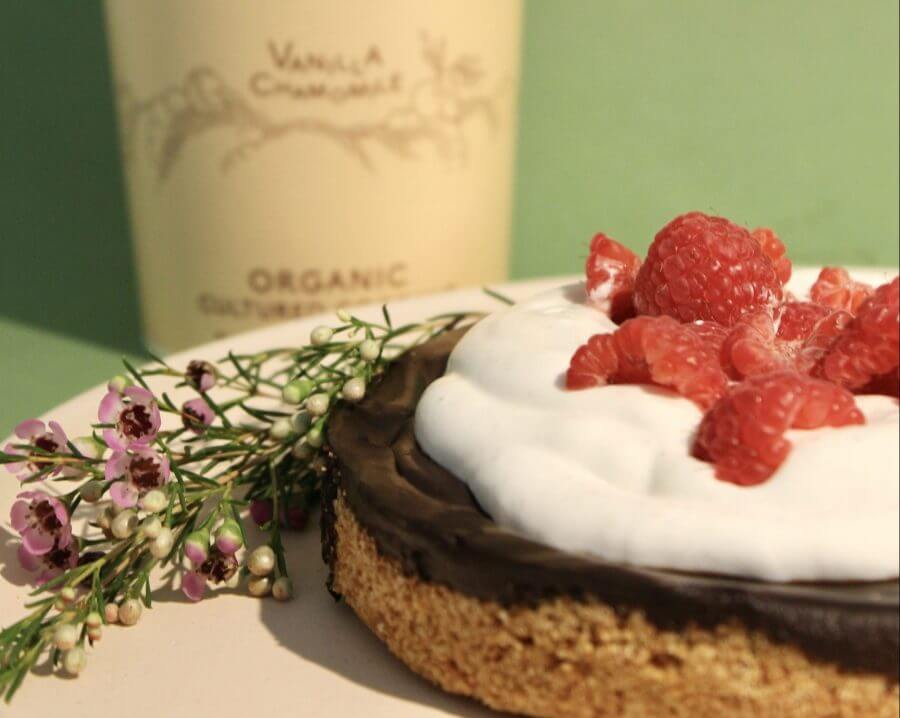 This "cheesecake" is completely cheeseless, 100% vegan, no-bake, deep dish, probiotic, and about a thousand other good things. We won't keep you from making it any longer, dive into those recipe details below!
Yield – 1 six inch "cheesecake"
WHAT YOU'LL NEED
1 cup chocolate, melted but not hot
1 4oz container of vanilla chamomile cocojune, at room temperature
¼ tsp vanilla extract
1 tbs maple syrup
Sprinkle of sea salt
1 cup graham cracker crumbs
5 tbs liquid coconut oil
HOW TO MAKE
In a bowl, combine graham cracker crumbs with melted coconut oil and stir until they're clumpy. Then transfer them to the cake pan and press them down into the bottom to form a crust.
In a larger bowl, combine cocojune, vanilla, salt, and maple syrup and stir well.
Confirm that the chocolate has cooled and is no longer piping hot before adding that to the yogurt and stirring until the two are completely combined.
Pour the chocolate mixture into the lined pan and place the whole thing into the fridge to set up overnight.