cocojune Probiotic Guac
May 7, 2021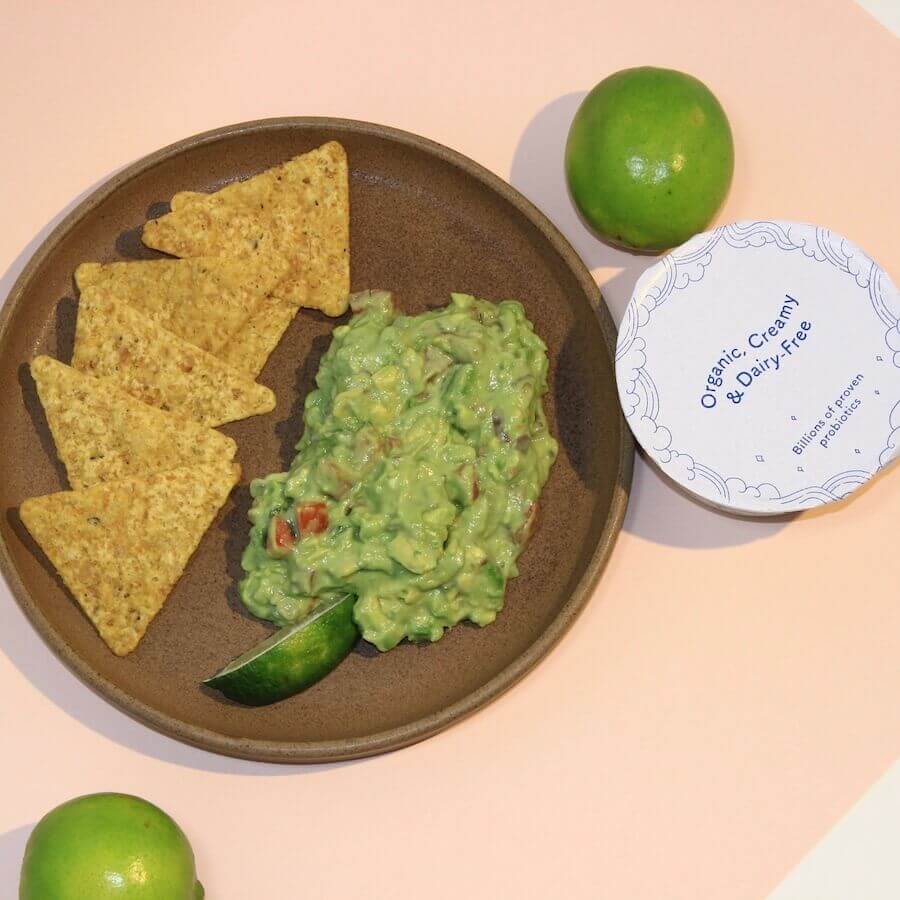 Just when you thought that guacamole couldn't get any better, we figured out a way to make it as good for your gut as it is for your mood.
We packed this guac with chunky vegetables and it's already packed with probiotics cause it's full of that girl, June.
Yield – a bowl of guac big enough to share with a friend, but we won't judge you if you keep it all to yourself.
WHAT YOU'LL NEED
2 big ripe avocados
1 4 oz container of pure coconut cocojune
½ tsp fresh cilantro leaves – chopped
½ small red onion – diced
1 plum tomato – chopped
Salt and pepper to taste
The juice of one lime
½ tsp diced jalapeno pepper or 1 tsp hot sauce of choice if you like it spicy
HOW TO MAKE
Combine your tomatoes, onion, cilantro and lime juice in a serving bowl.
Scoop your avocado into the bowl and add lime, salt and pepper.
Mash the avocados but leave them a lil chunky.
Pour your 4 oz of cocojune on top and combine by folding until the yogurt is combined.
Taste your guac and add more seasoning or lime to get that perfect balance.
Top with extra cilantro and serve with tortilla chips or seed crackersTurn your mixer off and use a spatula to finish folding in the ingredients that were missed around the edges and at the very bottom of the bowl.