@actualfork Cheesecake Bars
June 11, 2021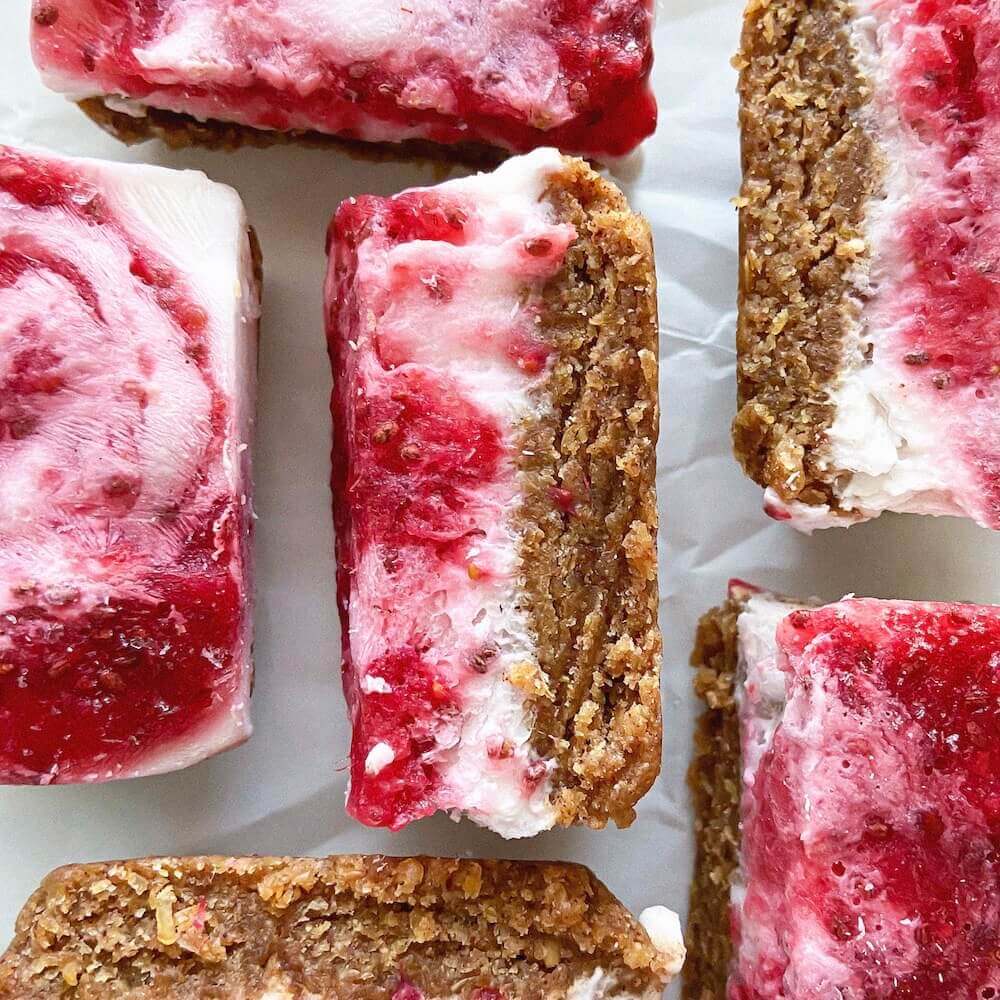 Look at these beautiful strawberry cheesecake bars made by Nicholas aka @theactualfork 🤗 Our original coconut cocojune yogurt is so light and fluffy, many have compared it to a mousse…. And that got us thinking.
WHAT YOU'LL NEED- For the Base
¼ cup oat flour
¼ cup flax
2 tbsp cashew butter
2 tbsp maple syrup 
1 tsp cinnamon
½ tsp almond extract
pinch of salt
WHAT YOU'LL NEED- For the Cheesecake
1 4 oz of vanilla chamomile cocojune 
1 tsp vanilla
juice from ¼ of a lemon
pinch of salt
WHAT YOU'LL NEED- For the Strawberry Swirl
handful of frozen strawberries
2 tsp of chia seeds
HOW TO MAKE
For The Base:
Mix all of the ingredients until well combined and press into a small square pan or silicone ice cube tray.
Place in the freezer while making the cheesecake.
For The Cheesecake:
Mix all the ingredients together until well combined.
Pour the mixture evenly on top of the base.
For The Strawberry Swirl:
Place the strawberries in the microwave until fully defrosted. 
Pour chia seeds on top.
Mix n' mash together with a fork until the mixture thickens. 
Pour on top of the cheesecake and swirl it in.