cocojune x @Avocado_skillet Fall Fruit Salad
December 14, 2022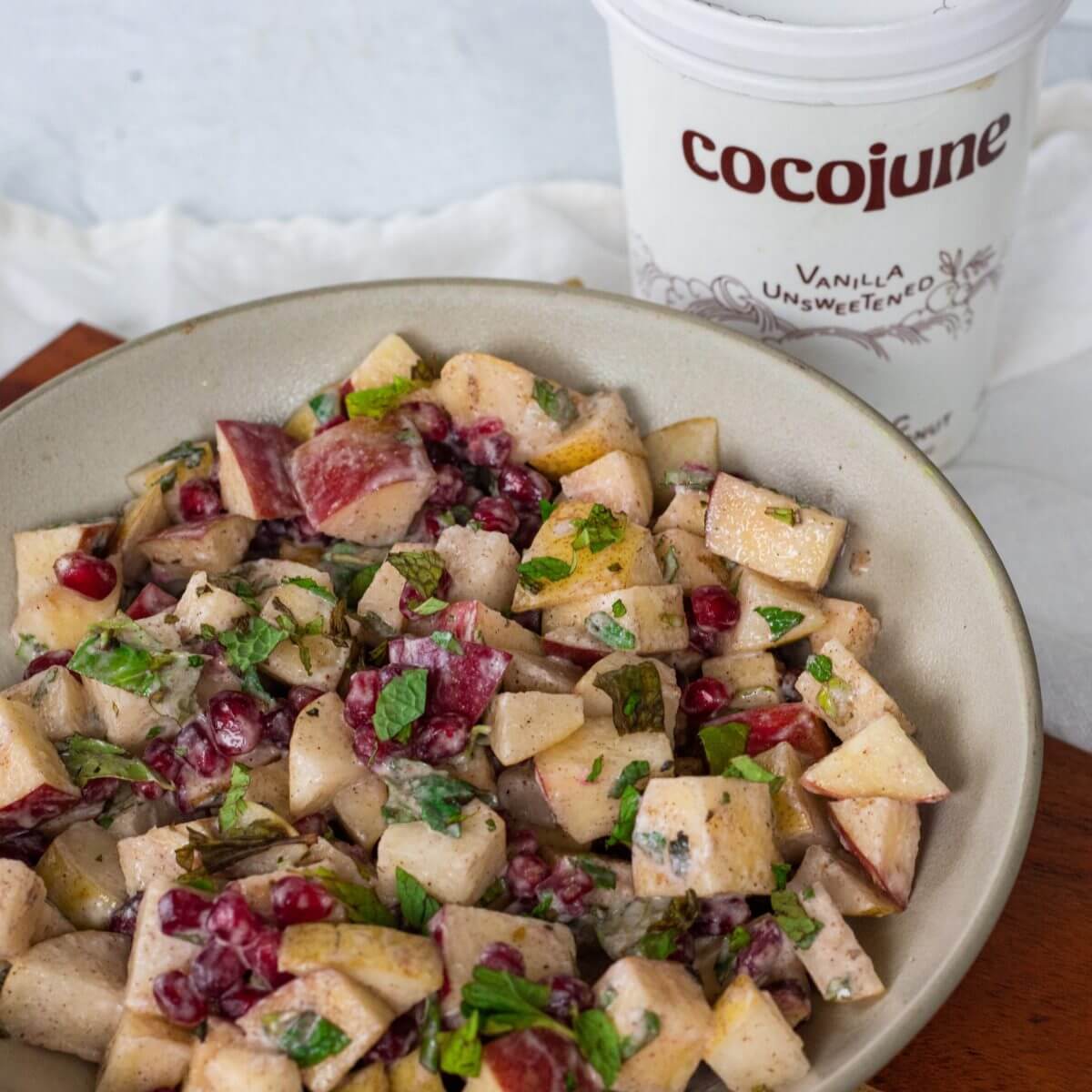 We all loveee something a lil' sweet after dinner! Our friend Kristi (@Avocado_skillet) has created a dreamy (and versatile 😉) dessert to cure those cravings. Mix up your favorite fall fruits with this juney dressing for your next night-cap!!
WHAT YOU'LL NEED
3 apples – diced
3 pears – diced
seeds from 1 pomegranate (could sub 1 cup cranberries)
1 bunch mint – finely chopped (about ½ cup)
1 tsp cinnamon
⅓ cup unsweetened vanilla yogurt (or ⅓ cup unsweetened + 1 tsp vanilla)
1-2 tablespoon maple syrup (adjust to your sweetness preference)
2-3 tablespoon water
juice from 1 lime
HOW TO MAKE
Add all salad ingredients to a large bowl and toss to combine.
Add all dressing ingredients to a bowl and mix until smooth.
Pour dressing over fruit, mix it all up & enjoy!