Dreamy Donuts
May 14, 2021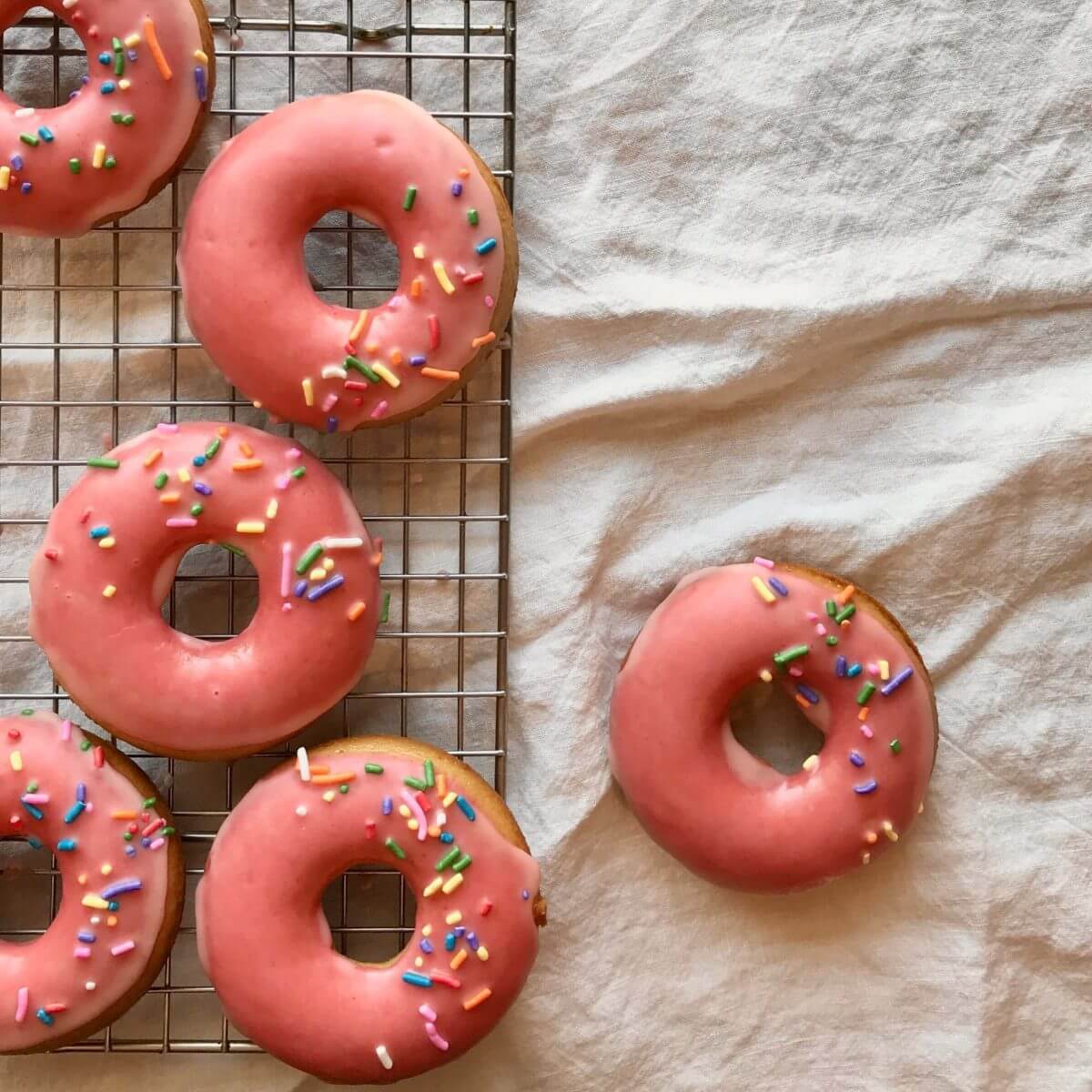 When you have an easy white cake recipe – and we do – the possibilities are endless. We loved using our super simple off-white cocojune cake to fill some doughnut molds! Maybe you will too.
WHAT YOU'LL NEED
For the doughnuts you will need
2 cups pure coconut cocojune
½ cup aquafaba
2 tsp vanilla extract
1 ⅓ cups organic unrefined sugar
2 ¼ cups all purpose flour
2 tsp baking soda
1 tsp baking powder
¼ tsp kosher salt
For the icing you will need
½ cup powder sugar
2 tsp plant milk
1 tsp vanilla extract
A few drops of food dye
sprinkles
HOW TO MAKE
Preheat your oven to 350F. Grease your doughnut molds or line your tins.
On low-speed combine cocojune, aquafaba, vanilla extract, and sugar in the work bowl of an electric or handheld stand mixer for 3-4 minutes.
Measure and mix your flour, baking soda, baking powder and salt lightly with a whisk or a fork in a separate bowl.
Add the dry mix to the wet ingredients and run your mixer on low for no more than 1 minute, finish stirring by hand if needed.
Scoop your batter into your prepared trays – aim to fill the doughnut molds half way so the batter has room to rise. Transfer the trays into the oven to bake until risen and firm (the doughnuts will take 15 – 20 minutes but cupcakes will take longer).
While things cool down combine powdered sugar, plant milk and a few drops of food coloring to create your glaze.
When completely cool, dip the tops of your doughnuts into the glaze and finish with sprinkles. Because who doesn't love sprinkles?