Seven Layer Dip
August 6, 2021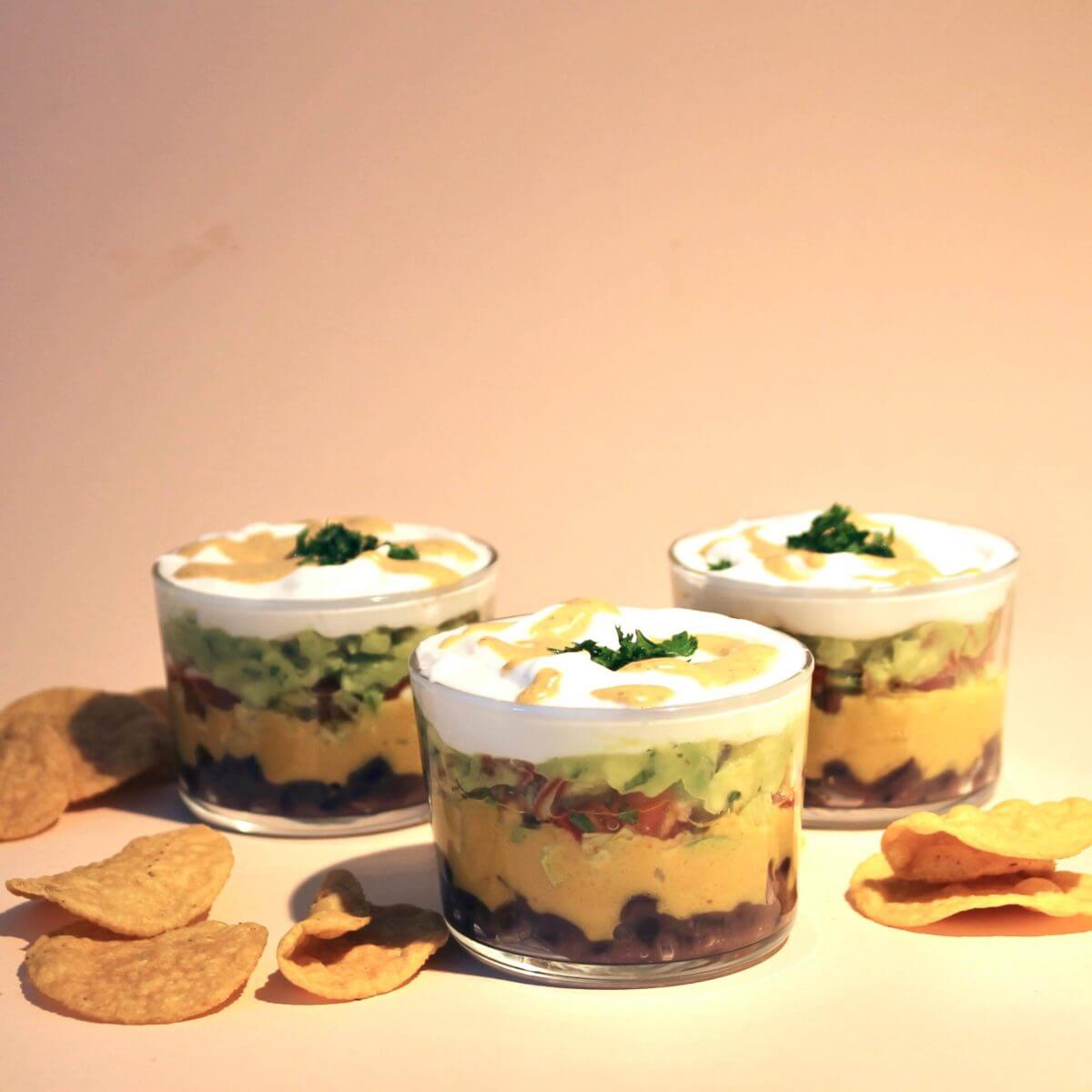 How many yummy things can you fit in a single bowl?
Well historically, the magic number is seven.
This vegan Seven Layer Dip features three plant based heavy hitters, Grounded Foods, Bitchin' Sauce, and cocojune, and is just begging for someone to take a dip.
Siete, come on in, the water's fine
Yield – enough to share
WHAT YOU'LL NEED
1 cup seasoned black beans
1 package Grounded Foods brand Cheese Free Cheese Sauce
½ cup shredded iceberg lettuce
½ cup tomato salsa (chunky is better, so drain extra liquid away)
1 cup guacamole (check out our recipe for probiotic guac a few months back)
1 4 oz container pure coconut cocojune
3 tbsp Chipotle style Bitchin' Sauce
HOW TO MAKE
At the bottom of your vessel or vessels, spread a thick layer of black beans, they are the foundation. We prepared and cooled a package of Dozen Cousins.
Squeeze out a layer of Not Cheese Cheese Sauce from Grounded Foods.
Sprinkle over some shredded lettuce and add your salsa next.
Spoon on the guacamole generously and top with pure coconut cocojune.
Just before serving, add a fun drizzle of Chipotle-style Bitchin Sauce.
Notes on Recipe
Heat your beans up, taste for salt and seasoning, and then let them cool before using. This dish should be assembled with all chilled or room temp ingredients and served the same way.