cocojune x Partake frozen s'mores
August 4, 2023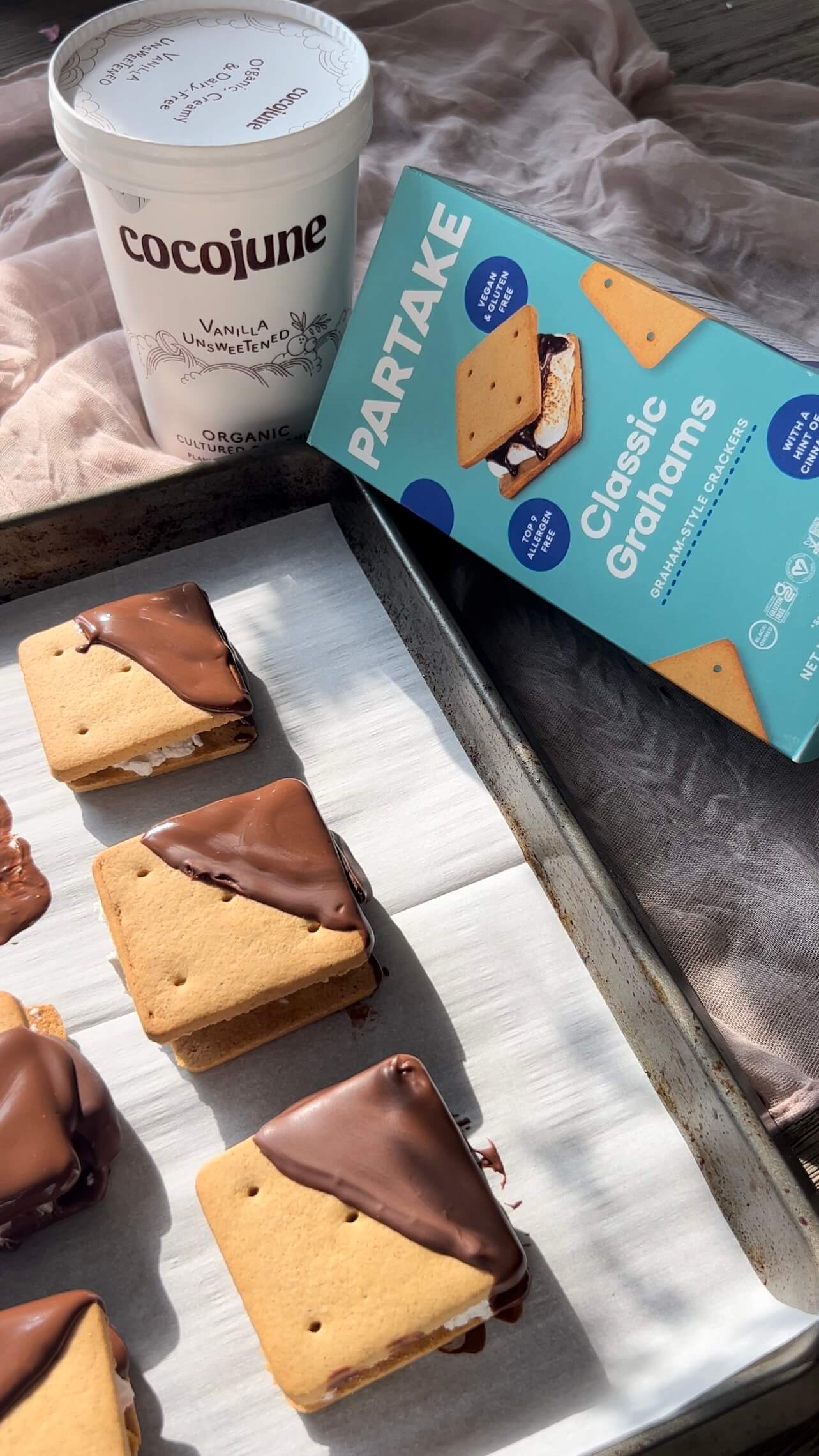 Can we get a big round of applause for s'mores cooler sister 😎 These frozen, chocolate s'mores are the perfect treat for those hotttt summer nights! Make these at your next summer cookout, we're sure they'll be a hit!
WHAT YOU'LL NEED
1 package of Partake Classic Grahams
16oz Vanilla Unsweetened cocojune
Fruit of your choice (we did strawberries)
Chocolate
Coconut oil
Steps to deliciousness:
Slice fruit into small pieces and mix in with the yogurt.
Place yogurt in the freezer and let freeze until solid.
Line a baking sheet with parchment paper and lay Partake Classic Grahams down.
Slice the frozen yogurt to fit the grahams.
Melt your chocolate with a little coconut oil to keep it extra smoooothe
Drizzle those sammies with as much chocolate as your heart desires!