cocojune gingerbread icing
January 20, 2023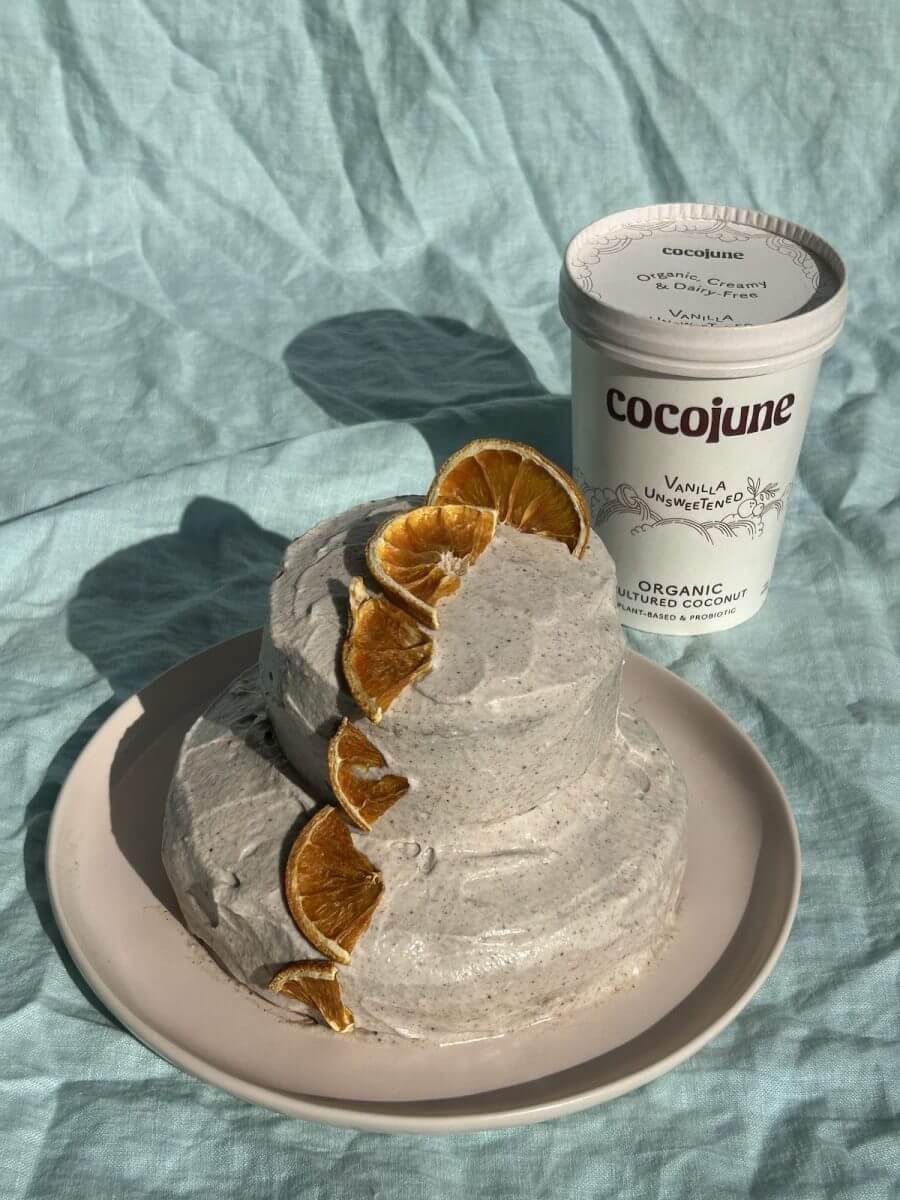 Gingerbread spice and alll things nice 🍰 This icing is the perfect addition to any store bought mix you have hiding in your kitchen! Just as delicious on homemade cakes, but we know our juners are busy!
WHAT YOU'LL NEED
1 16oz Vanilla Unsweetened cocojune
1/2 tsp ground cinnamon
1/4 tsp ground cloves
1/4 tsp ground ginger
Splash of maple syrup if you want a little extra sweetness
Dried fruit or flowers for topping
HOW TO MAKE
Combine everything in a bowl and ice your cake after its cooled.
Top with any dried fruit or flowers and dig in!