Dalgona Coffee Parfait
June 11, 2021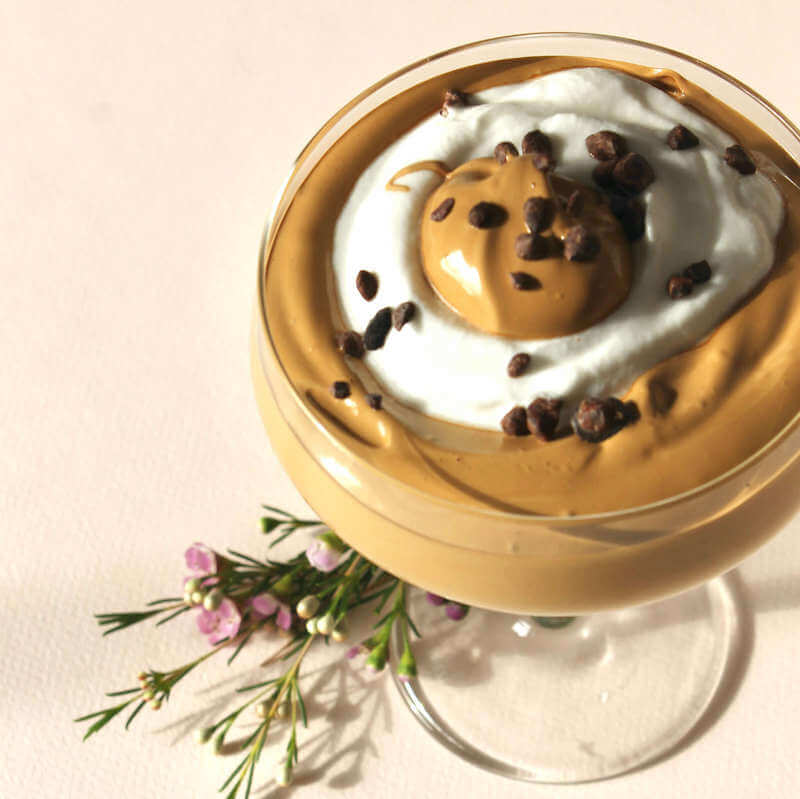 Aquarius, you are so known by your friends for taking what's popular, what's trending, and even what's "over" and turning it into something completely new, exciting and unique.
You could reinvent the wheel, all you need is a cup of coffee to get you going.
We reinvented that cup of coffee just for you, knowing that it will fuel and inspire your future greatness.
WHAT YOU'LL NEED- For the Base
1 tsp instant coffee
1 tsp sugar
1 tsp hot water
1 4 oz container of vanilla chamomile cocojune yogurt
cacao nibs or chocolate chips
HOW TO MAKE
Prepare Dalgona "Quarantine Coffee" in the traditional way, whisking together granulated sugar, instant coffee, and hot water. 
Once the fluff forms, instead of adding it to steamed milk, layer it with scoops of vanilla chamomile cocojune yogurt and top with cacao nibs for a breakfast parfait that does double duty.
You only really need one spoonful of fluff to flavor a 4oz june. It's is STRONG
Add additional sweetener if you like