Local Roots Popsicles
July 19, 2021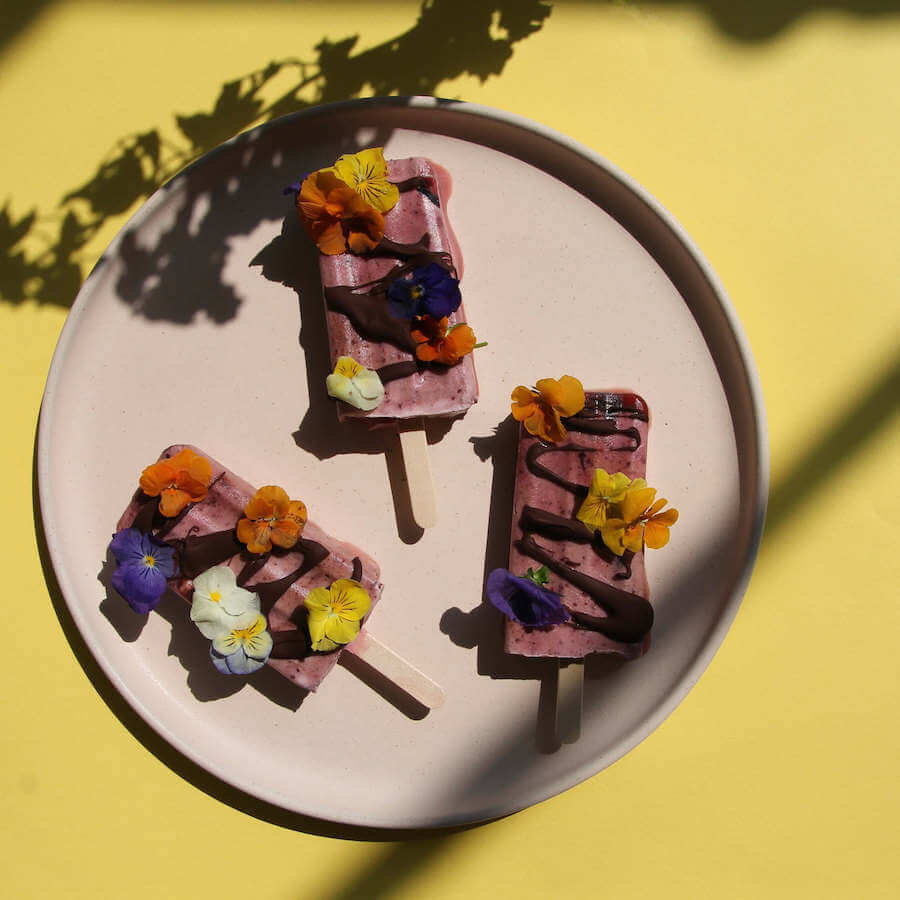 If you haven't met @localrootsnyc yet you're in for a TREAT. We love their community-driven + regenerative food system almost as much as we love these popsicles. We made these qts with cocojune, Local Roots cherries, blueberries, flowers, and a drizzle of their chocolate for good measure.
YIELD: 4 popsicles
WHAT YOU'LL NEED
1/2 cup of mixed berries
8 oz of vanilla chamomile cocojune
Chocolate
HOW TO MAKE
Blend ½  cup of mixed berries with 1 tsp water until smooth.
Mix 8 oz of vanilla chamomile cocojune with your berry blend.
Add leftover berries to the bottom of your popsicle molds and fill with the yogurt mixture.
Let chill in the freezer overnight.
Melt chocolate, drizzle on top, and decorate with organic +edible flowers.