Care/Of Smoothie
October 26, 2021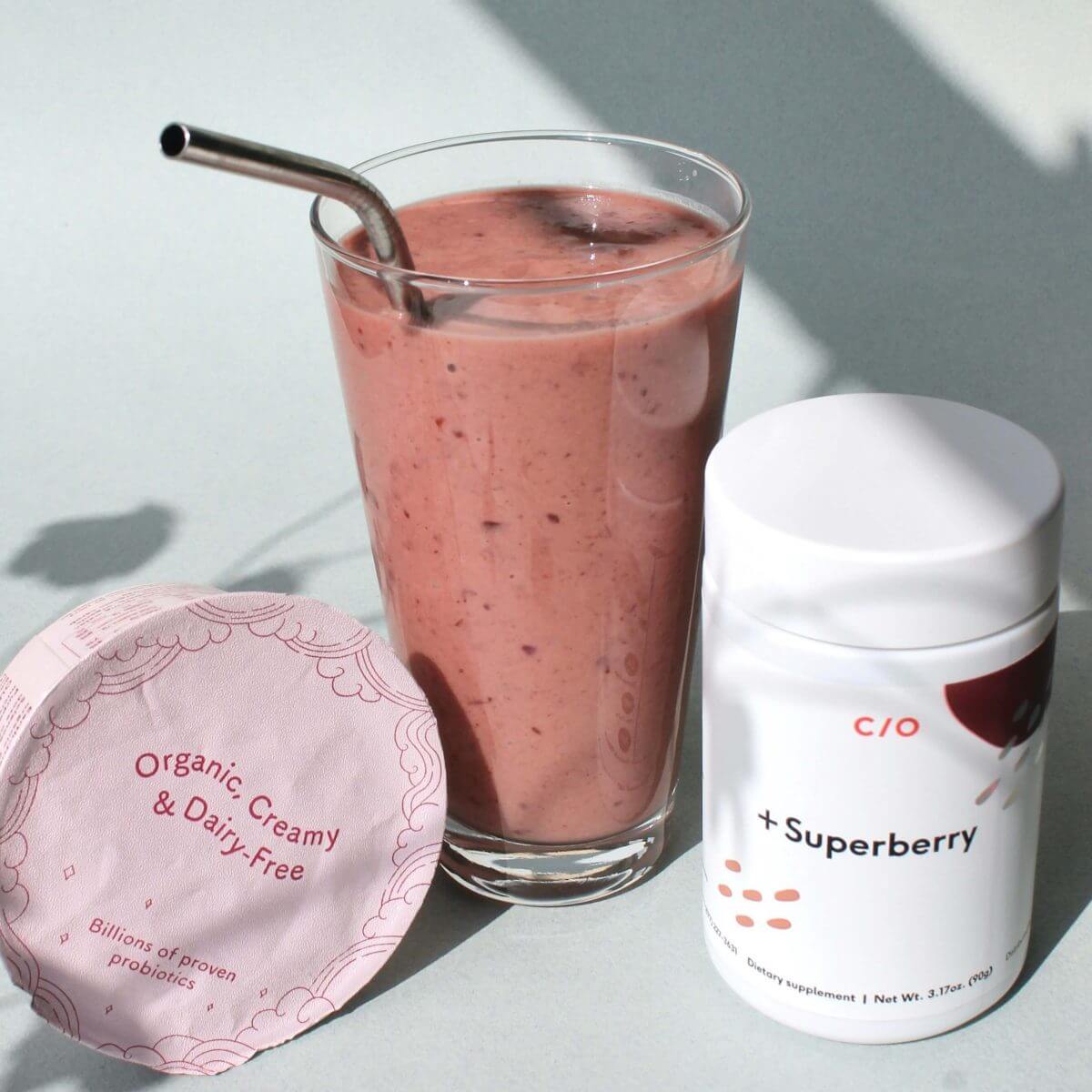 We're going all-in on gut health by pulling a ✨ Tropical Swap✨ on our usual morning smoothie.
This blended breakfast features Care/of Superberry for ace collagen synthesis + uses fresh papaya fruit where a banana would usually be. This allows for easier digestion all day long 🙂
Get your red fruits. Get your enzymes. Get your probiotics from your girl, June. And get going!
Serves: you
WHAT YOU'LL NEED
1 cup chopped papaya fruit
1 cup frozen cherries
1 serving scoop Care/of Superberry
1 4 oz strawberry rhubarb cocojune
up to 3/4 cup plant milk
HOW TO MAKE
In the work bowl of a blender, combine all ingredients and ½ cup only of the plant milk.
Blend until smooth, adding additional plant milk if needed.
Sweeten with your choice of liquid sweetener if you like, but we like the earthy fruitiness of this blender babe all on its own.