Garden Bowl
July 27, 2021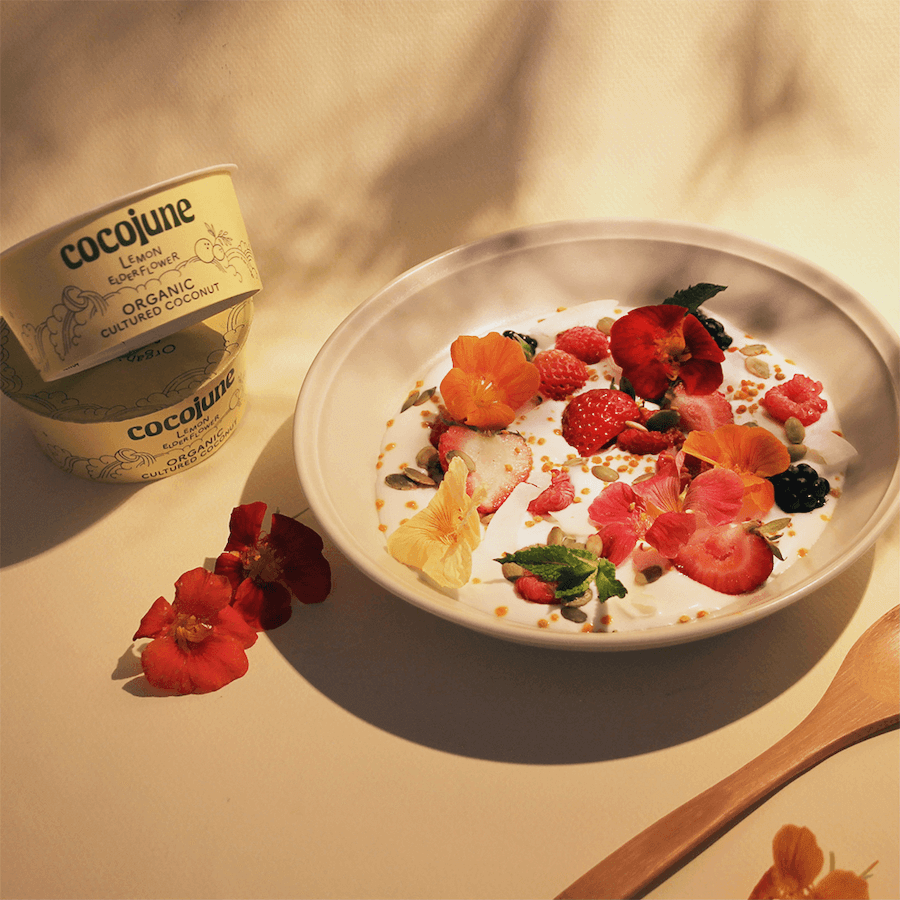 Spring is all about budding greens but Summer is filled with blossoms!
This garden bowl is filled with all the very best that the season has to offer.
Yield – Enough for breakfast
WHAT YOU'LL NEED
1 4 oz lemon elderflower cocojune 
½ cup of fresh berries, halved and quartered
1 tbsp bee pollen
2 tbsp pumpkin seeds
fresh edible flowers (from a safe and reliable source like the grocery store) 
A few sprigs of mint
HOW TO MAKE
Spread your yogurt evenly into a shallow bowl. 
When adding your toppings, start with the bigger berries, follow by flowers and leaves. Then sprinkle on your sprinkly things last.
Hemp hearts make a great substitution for bee pollen if you prefer not to consume bee products.