Dog Treats
June 11, 2021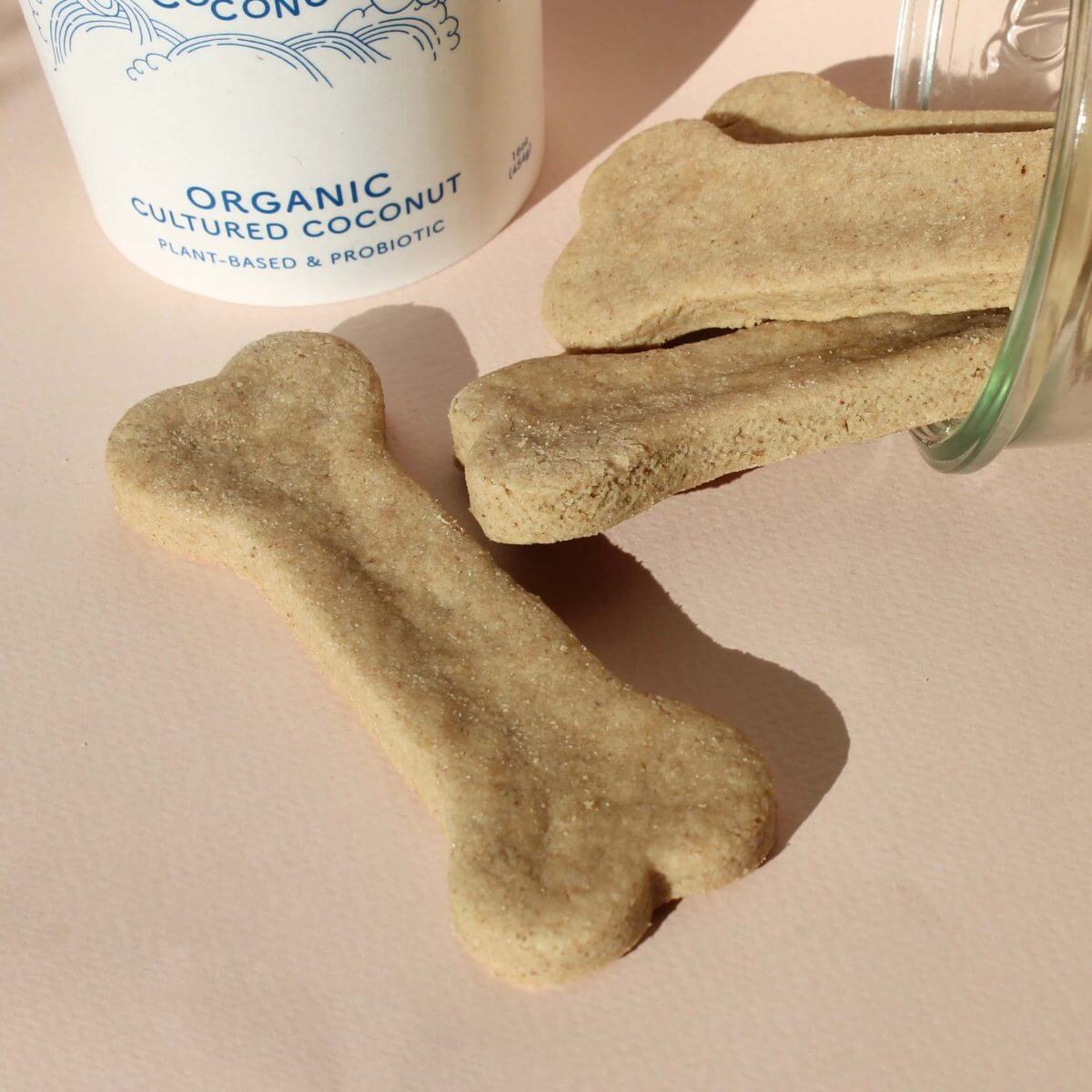 Our pure coconut cocojune is the kind of treat you can enjoy standing upright, or down on all fours.
With no added sugar, lots of healthy fat, and no lactose, June is a great way to spoil your pupper and keep their little tummy happy.
Let Fido try a few licks next time you don't feel like washing off your spoon and if he likes it, try these awesome cocojune dog biscuits.
Yield – enough to spoil one lucky pup!
WHAT YOU'LL NEED- For the Base
½ cup pure coconut cocojune yogurt
1 cup oat flour (we used Bob's gluten-free oat flour)
2 heaping tbsp of pure unsweetened creamy peanut butter
HOW TO MAKE
Preheat your oven to 300 degrees F and line a sheet pan with parchment paper.
In a work bowl, combine your three ingredients and mix them together with a large spoon or your hands.
Keep additional yogurt and oat flour on standby to adjust the texture. More yogurt if the dough is dry and more oat flour if oily peanut butter makes the dough too sticky.
Once the dough comes together, knead it on a work surface for a few minutes until it is smooth. Roll it out with a bottle or rolling pin to ½ inch thickness and use a knife or cookie cutters to shape your dog treats.
Since you want your dog to get a Big Crunch out of these treats, bake the cookies at 300 degrees F for at least 30 minutes. Flip them over and cook for another 10 minutes or until the biscuits are completely hard and crunchy.