Pretending It's Summer Galette
May 14, 2021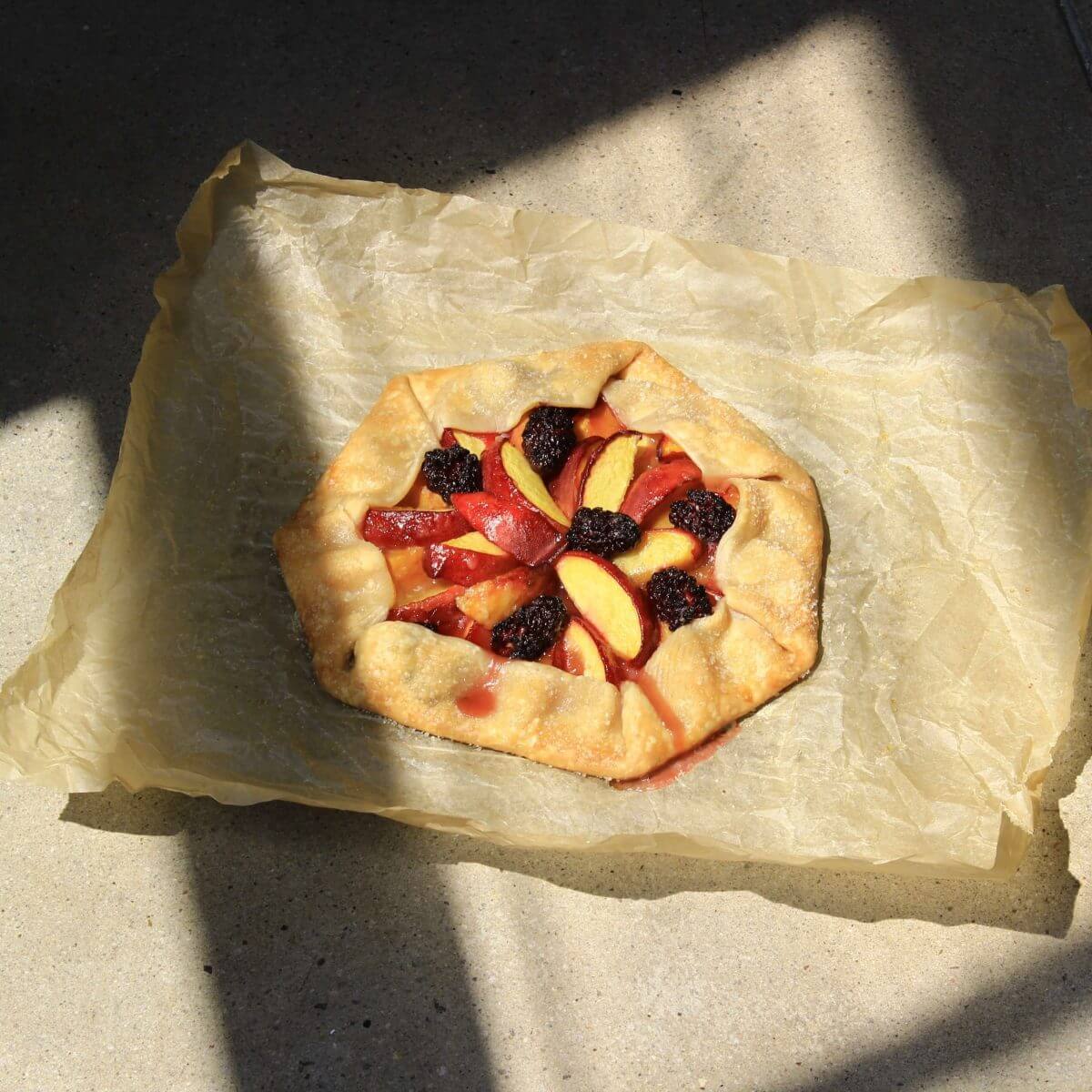 There are so many ways to impress your friends. A diet full of unsweetened organic probiotic yogurt is one. A beautiful galette fresh out of the oven (that you only half made) is another. We used a store bought pie crust to make this recipe EASY! And we topped it with June to make it delicious.
WHAT YOU'LL NEED
1 8-inch round of pre-rolled store bought pie crust
4 big peaches- cut into wedges
1/2 cup blackberries
1 1/2 tbsp all-purpose flour
2 tbs organic unrefined sugar + extra for sprinkling
2 tsp vanilla extract
1/4 tsp cardamom (can be left out)
pinch of salt
nut milk for brushing
cocojune for topping
HOW TO MAKE
Let your store-bought pie crust sit out for 15 minutes so it's nice and easy to work with.
In the meantime, wash and slice your peaches and preheat your oven to 350F.
In a bowl, combine peaches, blackberries, flour, sugar, salt, vanilla, and any spices you're using. Toss until the fruit is evenly coated.
Unroll or unfold your pie crust onto a parchment-lined sheet pan. Pour the fruit out into the center, leaving about 2 inches of empty crust all the way around.
Fold the edges of the Gallet in towards the center to create a rustic border with visible fruit in the center.
Using a pastry brush or your fingers, brush the folded crust with nut milk and sprinkle with extra sugar before baking.
Bake for at least 30 minutes or until the fruit in the center is tender, bubbling with juices, and surrounded by golden crust.
Serve warm with a dollop of deliciously dreamy june on top.