Mac and Cheese
September 15, 2021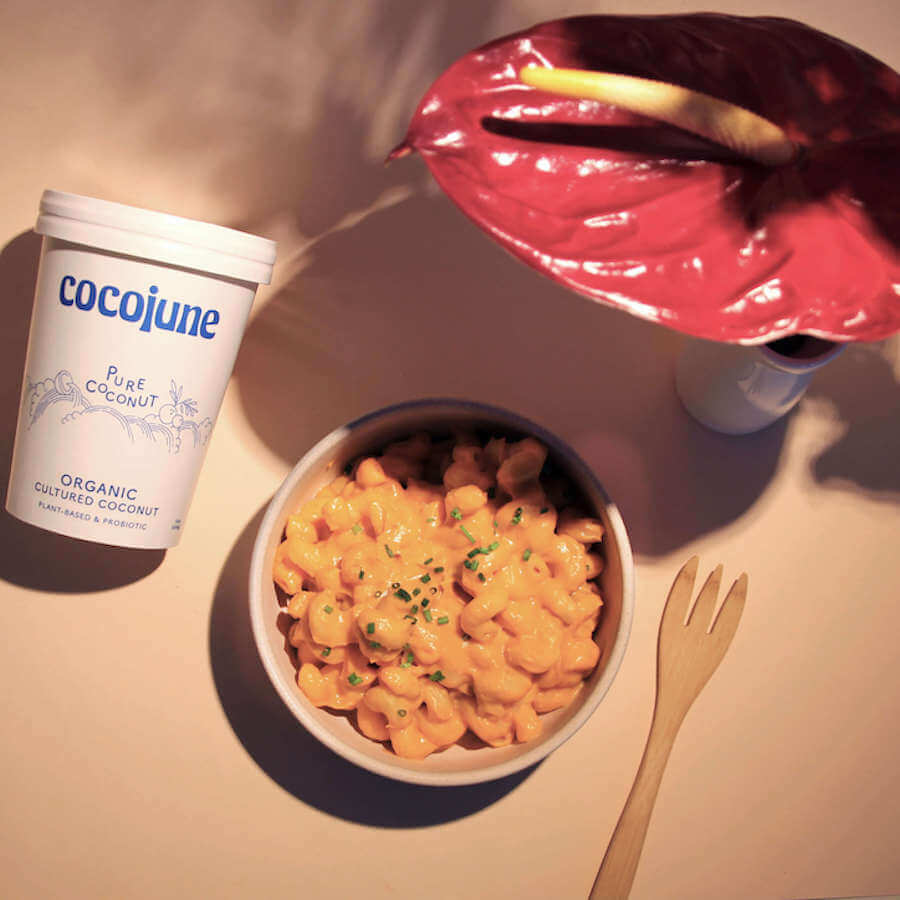 Some things just go together, like macaroni and cheese or new syllabuses and comfort foods.
This plant-based recipe is an easy one to whip up after class or before a study sesh and it's the perfect fuel for a busy brain.
Yield – a larger meal portion
WHAT YOU'LL NEED
½ pound of cooked pasta (we recommend shellbows or radiators)
¼ cup reserved pasta water
1 cup of soft baked sweet potato
1 4 oz container of pure coconut cocojune
1 tsp garlic powder
1 tsp onion powder
1 tsp + salt
2 tbsp nutritional yeast 
⅛  tsp cayenne or more if you're brave
HOW TO MAKE
Remove the soft baked sweet potato from its skin once it's cool and measure out 1 cup. 
Combine the sweet potato, cocojune yogurt, and seasonings into the work bowl of a blender and combine.
Taste the mixture for seasoning and adjust if needed.
In a small pot, combine the pasta sauce, pasta, and a little bit of pasta water as needed over low heat until warmed through. Transfer to a large bowl and enjoy.