Snickerdoodle June Smoothie
June 24, 2021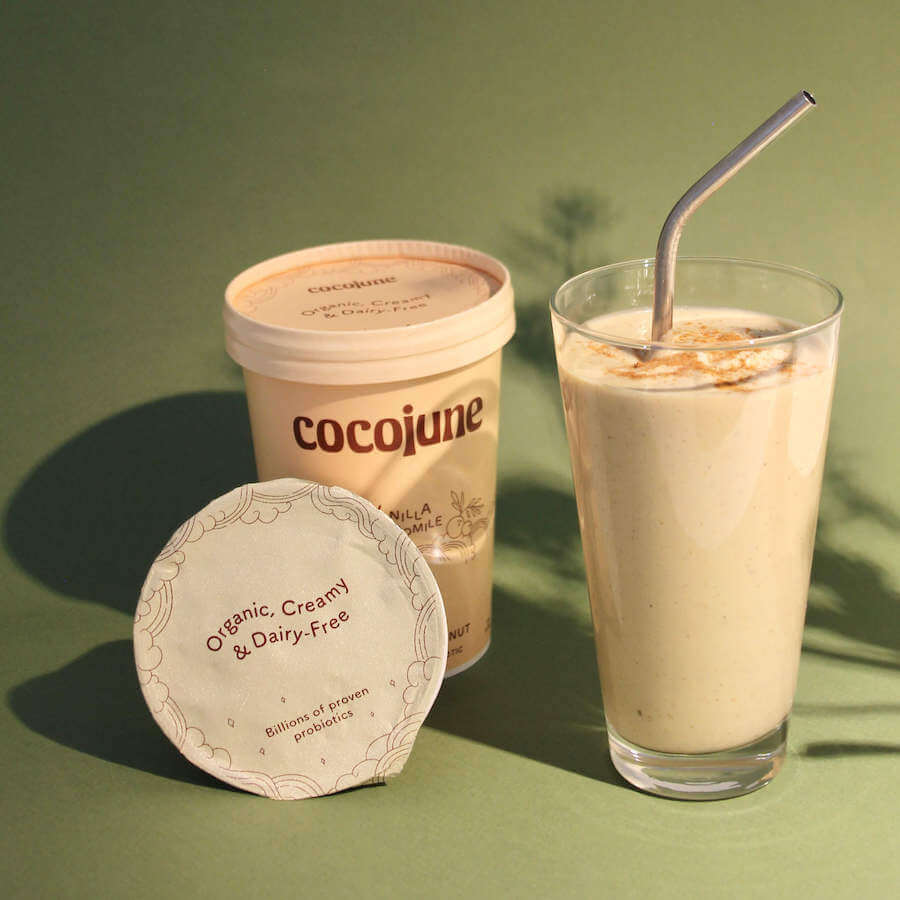 A wise man once said, "It's not easy being green" and we agree.
This snickerdoodle june smoothie is a great way to indulge in a subtler color palette while still packing in your veggies at breakfast time.
Yield – 1 8 oz smoothie
WHAT YOU'LL NEED
1 4 oz vanilla chamomile cocojune 
½ cup frozen cauliflower 
1 large ripe banana
2 dates or 2 tbsp Date Syrup 
½ tsp vanilla
¼  tsp cinnamon powder
HOW TO MAKE
In the work bowl of your blender, combine all ingredients and blend until smooth.
You may need to stop blending and scrape down your work bowl to ensure that your frozen cauliflower and dates are being incorporated smoothly.
If this smoothie comes too thick for you, any plant milk or coconut water that you have on hand would do a great job of thinning out the texture.