cocojune x Yolélé Foods bowl
March 22, 2023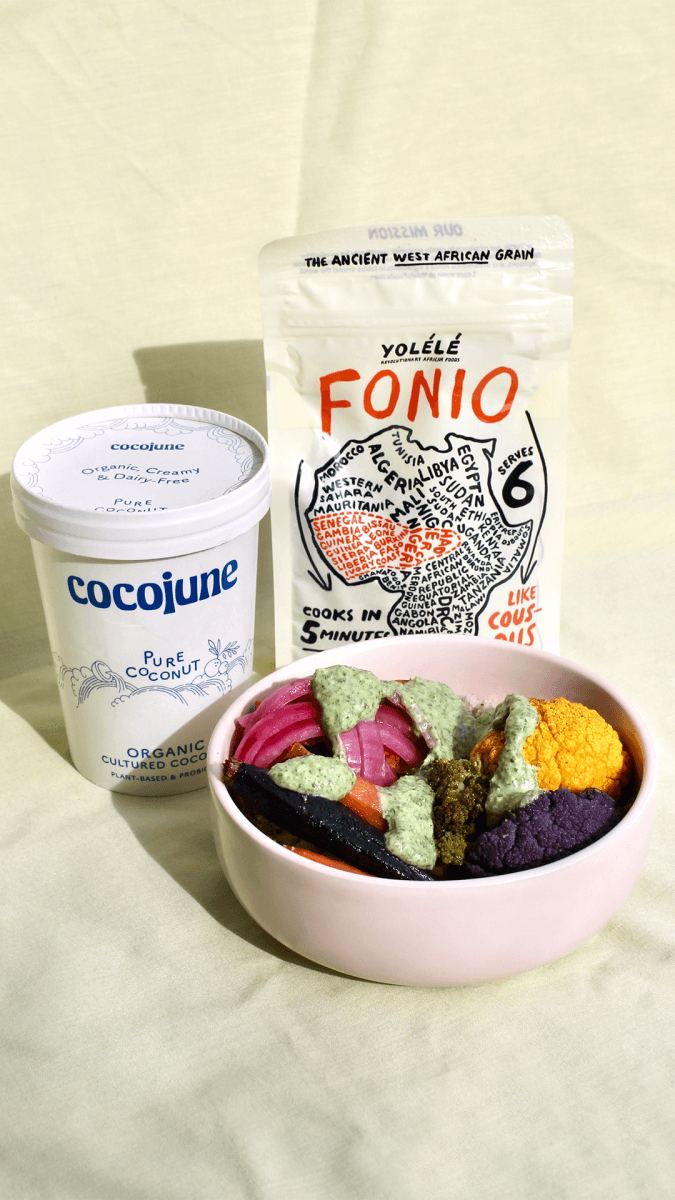 We're going back to the basics this winter and sharing a delish nourish bowl filled with Yolélé Fonio and allll the roasted veggies! She's topped with a subtly spicy & fresh jalapeno june dressing for the most perfect lunch or dinner ✨
WHAT YOU'LL NEED
Yolélé Fonio
your favorite veggies for roasting
splash of olive oil
salt and pepper to taste
1 peeled garlic clove
½ medium jalapeño, halved with seeds removed
1 cup of fresh cilantro
1 large scallion, chopped
1 cup pure coconut cocojune
1 TBSP of maple syrup
juice of ½ a lime
¼ cup of neutral oil
salt and pepper to taste
HOW TO MAKE
Make your Fonio according to the package.
Toss your veggies in oil, salt and pepper. Roast these cuties at 370 degrees for 45 – 50 minutes.
While everything is roasting, combine all the saucy ingredients into a blender or food processor until a smooth consistency forms.
Build your bowl with your dreamy Fonio, roasted veggies and then top with this savory cocojune sauce!