Biscuits
July 20, 2021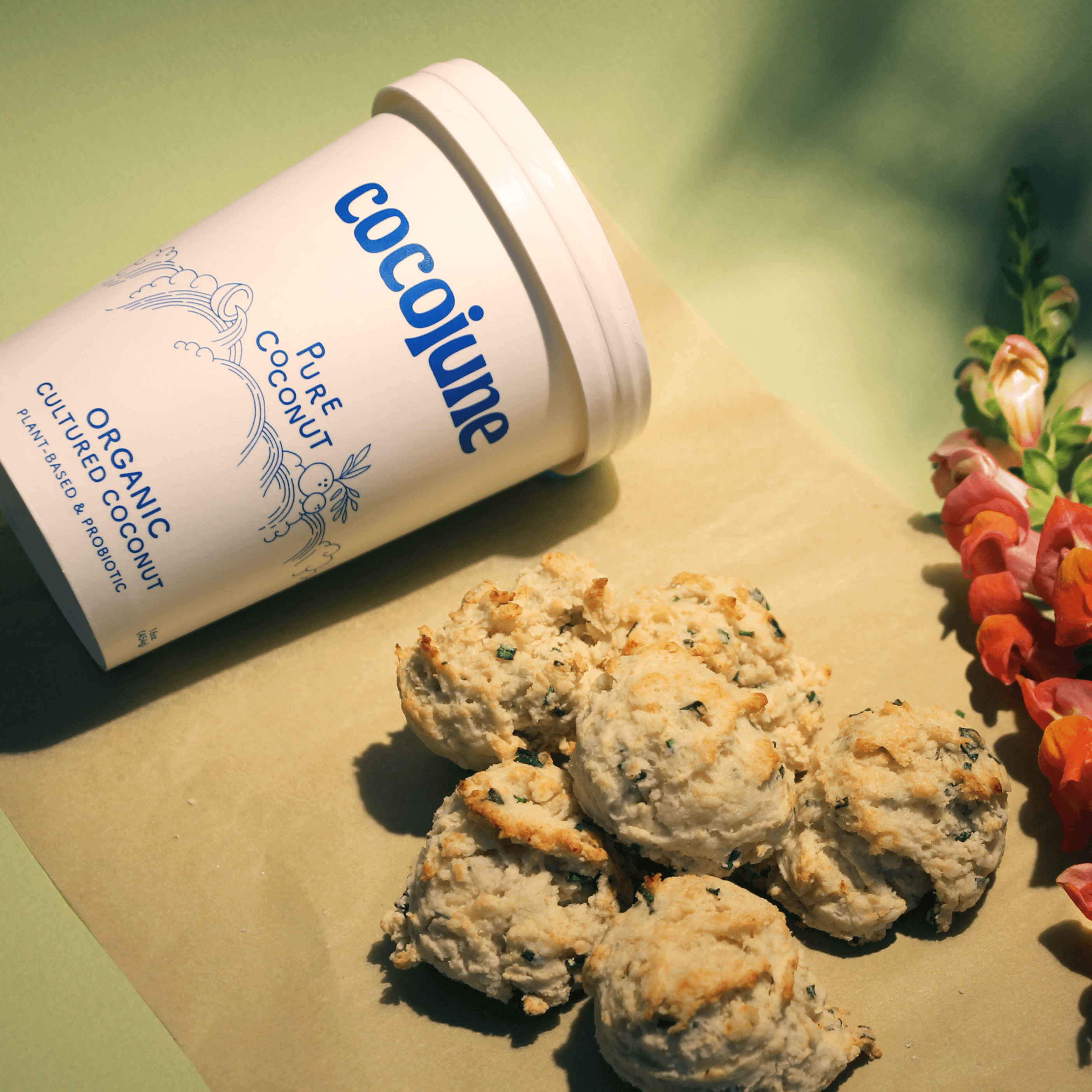 Yield – 9 petite drop biscuits
WHAT YOU'LL NEED
1 cup all-purpose flour 
2 tsp baking powder
1 tsp sugar
½ tsp salt
½ cup pure coconut cocojune
1 tsp onion powder
1 tbsp finely chopped fresh or freeze dried chives
A possible 2 tbsp of plant milk at most
HOW TO MAKE
Measure all of your dry ingredients out into a large mixing bowl, including the herbs and seasonings. Whisk to combine. 
Add the cocojune to the center of the bowl and stir with a spoon or spatula until clumpy. 
If the dough is too dry to come together, gradually add up to 2 TBS of plant milk to help bind it. 
Once the dough is shaggy but uniform, scoop 2 tbsp-sized dollops out onto a lined sheet pan. A small ice cream scoop is a great tool that can help you with this step. 
Bake the biscuits at 450 degrees F for about 12 minutes or until beginning to brown on top. 
For extra flavor and sex appeal, brush with a little melted vegan butter and sprinkle on some sea salt.