Strawberry Shortcake
June 24, 2021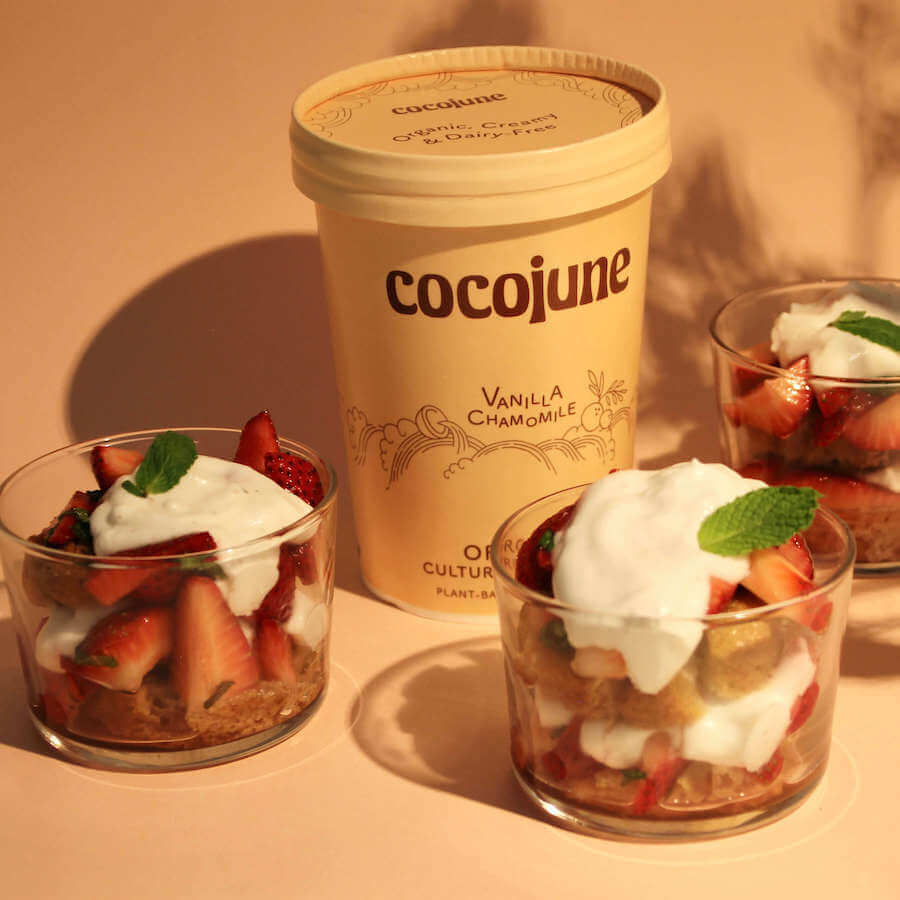 Anyone who tells you that Strawberry Shortcake can't be your whole personality is lying to you and doesn't understand what it means to have layers.
Now this babe? Made with dollops of creamy and dreamy vanilla chamomile cocojune, tender mint macerated strawberries, and decadent delicious vanilla cake?
This babe has LAYERS.
Yield – 2 personal sized strawberry shortcakes
WHAT YOU'LL NEED
4 small rounds of vanilla cake, pre-formed or cut from a larger layer
1 4 oz vanilla chamomile cocojune yogurt
1 cup strawberries, hulled and quartered
2 tbsp of organic granulated cane sugar
1 tsp vanilla extract
3 mint leaves, sliced into thin strips
HOW TO MAKE
In a bowl, combine the strawberries, mint leaves, sugar, and vanilla extract. Let them sit in the fridge for at least one hour. 
Once your fruit is fragrant, juicy, and ready to go, create single serving style desserts by layering cake rounds with fruit and yogurt. 
Make good use of the liquids left behind in the strawberry bowl, and drizzle it directly onto the cakes to add flavor and moisture. 
Top with a mint sprig so everyone knows how fancy you are.