Topped French Toast
July 20, 2021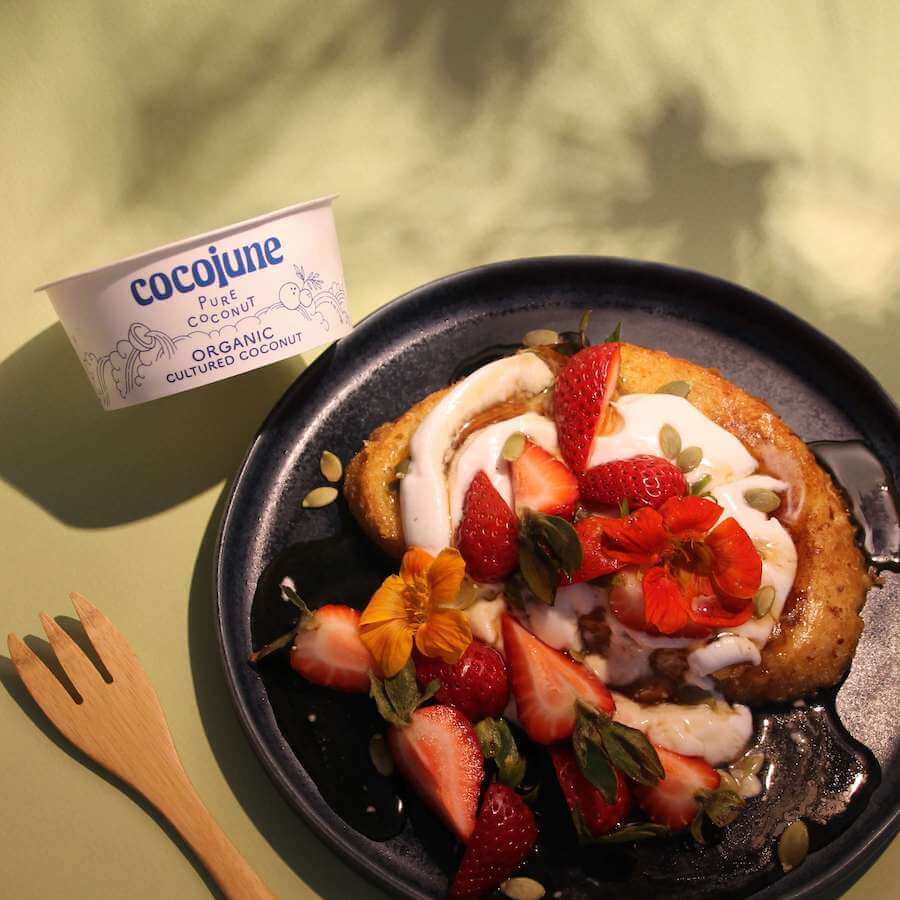 Pancake v Waffle discourse is old news.
This is a French Toast stan account and we have zero regrets.
Yield – a single serving, easily doubled
WHAT YOU'LL NEED
4 slices of thickly sliced sourdough bread
1 cup of JUST Egg egg replacer
½ cup of your favorite plant milk
1 tsp vanilla
1 tsp maple syrup
1 tsp + cinnamon
So much cocojune, maple and fresh fruit for topping
HOW TO MAKE
In a large and shallow dish, combine the JUST Egg, plant milk, vanilla, maple syrup, and cinnamon. Whisk to combine. 
Heat a skillet to medium heat and grease with whatever oil you prefer.
Soak each slice of bread on both sides, setting them in the pan and allowing them to sit, unmoved so they can develop a beautiful golden brown crust. Then flip them over and repeat on the other side. 
To serve up this brunchy landscape, remember to add mountains of cocojune, rivers of maple syrup and blustery berry bluffs as you go.