Summer Yogurt Bark
July 10, 2023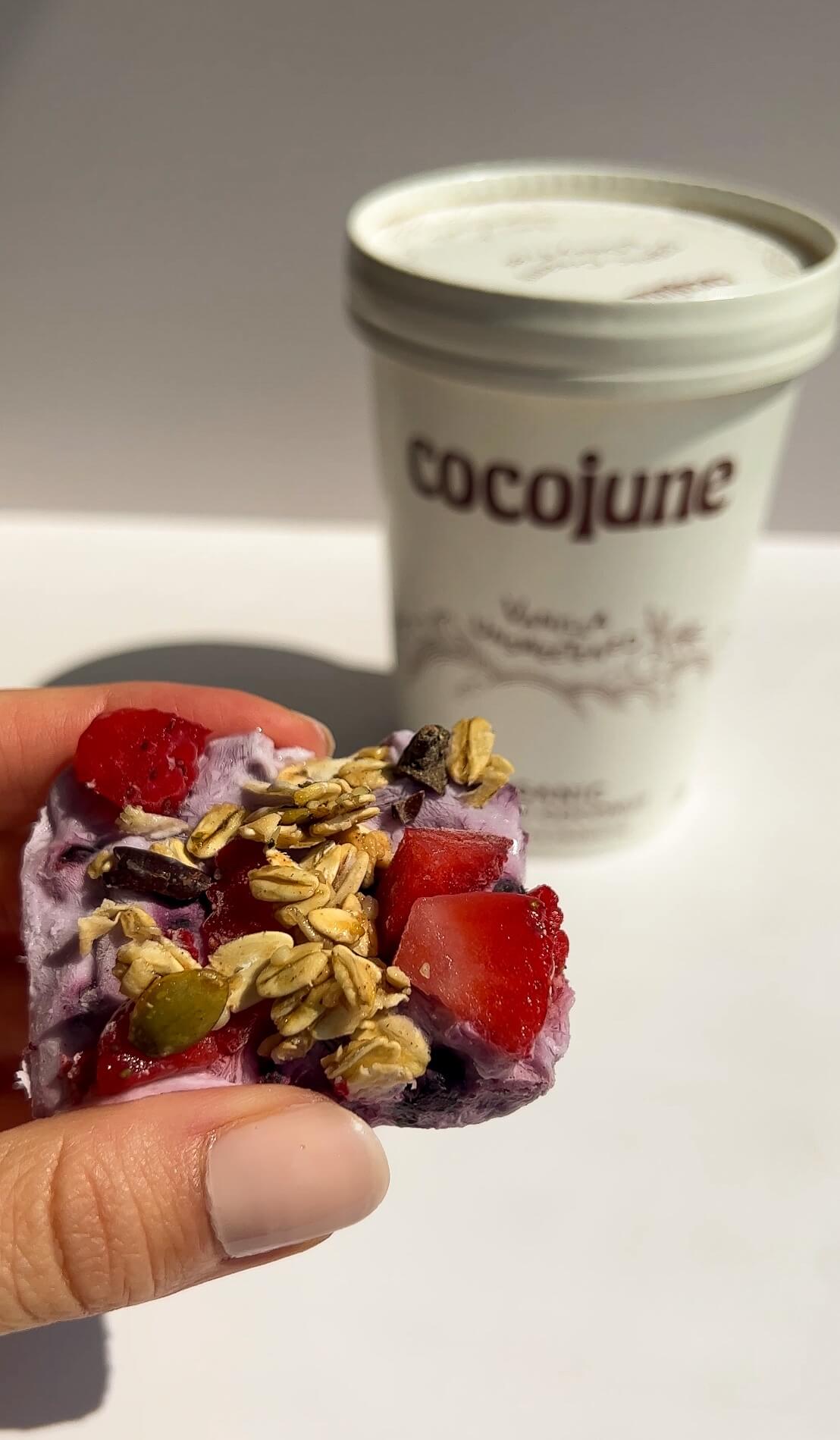 Summer is in fullll swing and we're in need of every cold treat we can get our hands on [insert yogurt bark]
This tasty snack has endless toppings and is perfect for any time of day! Tag us in your creations @cocojune_organic so we can see how you create yours!
WHAT YOU'LL NEED
For the bark base:
1 cup @cocojune_organic Vanilla Unsweetened coconut yogurt
1/3 cup frozen wild blueberries
Toppings of choice
Steps to deliciousness:
1. Mix yogurt & blueberries in a bowl until well combined
2. Transfer mixture to parchment paper & add toppings of choice
3. We've got fresh strawberries, granola & cacao nibs for that extra crunch
4. Freeze for a couple of hours until firm, cut into bars & enjoy!