cocojune x Partake Chocolate Chip Cookie Mousse
February 4, 2022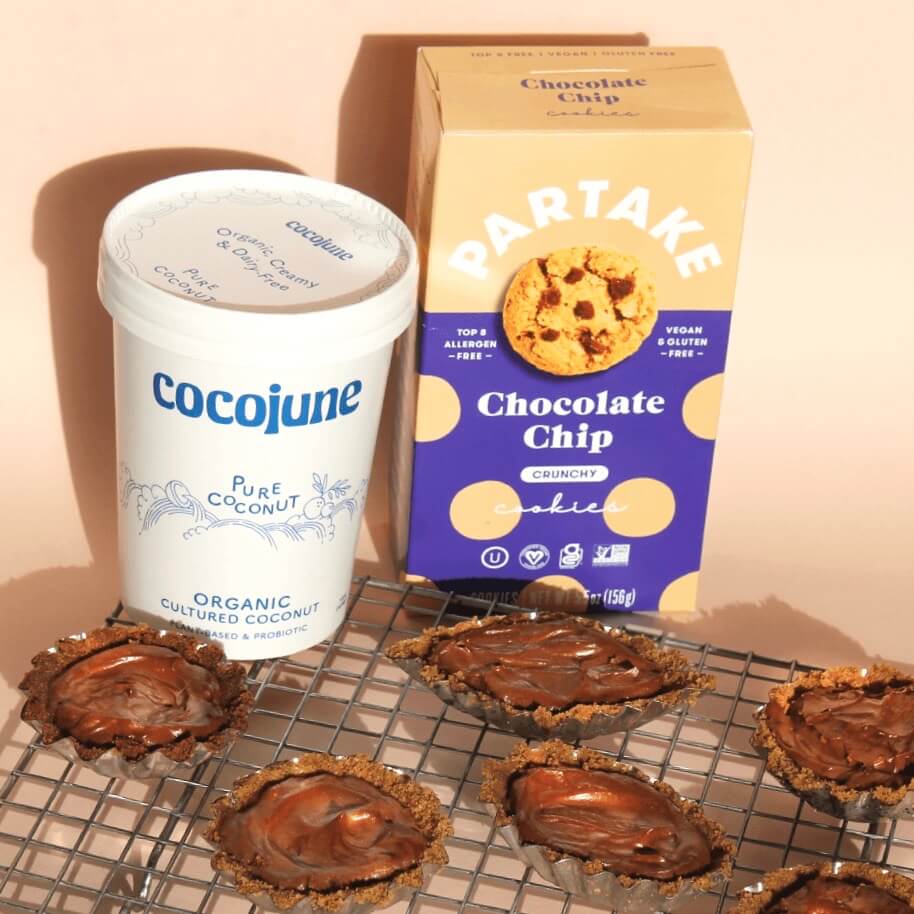 Move over cookies and milk, we've got something a whole lot dreamier!
Serves: you and your friends
WHAT YOU'LL NEED
1 box of Partake Crunchy Chocolate Chip Cookies
2 tbsp coconut oil, melted, and an additional 1 tbsp
6 oz pure coconut cocojune
½ cup chocolate chips 
HOW TO MAKE
Preheat your oven to 350 degrees F. 
Add the Partake Chocolate Chip Cookies to a food processor or blender until you get a fine powder/flour. 
Melt coconut oil in a bowl and then mix in the cookie flour. 
Fill your mini tart shells with the cookie mix and press down so everything is packed together- this will form the crust. Place them in the oven for 5-7 minutes- until the crusts get a nice color to them. 
Melt chocolate chips with the remaining 1 tbsp coconut oil. Mix until the chocolate is fully melted. Let this and your pure coconut cocojune sit on the counter for 10-20 minutes to reach a similar temperature.
Once the chocolate has come to room temperature, slowly mix in the cocojune. Gently mix until everything is combined. 
Scoop and pour the mousse into each pie shell. Serve immediately or store in the fridge for a later treat.