Vegan CJ Tiramisu
December 15, 2021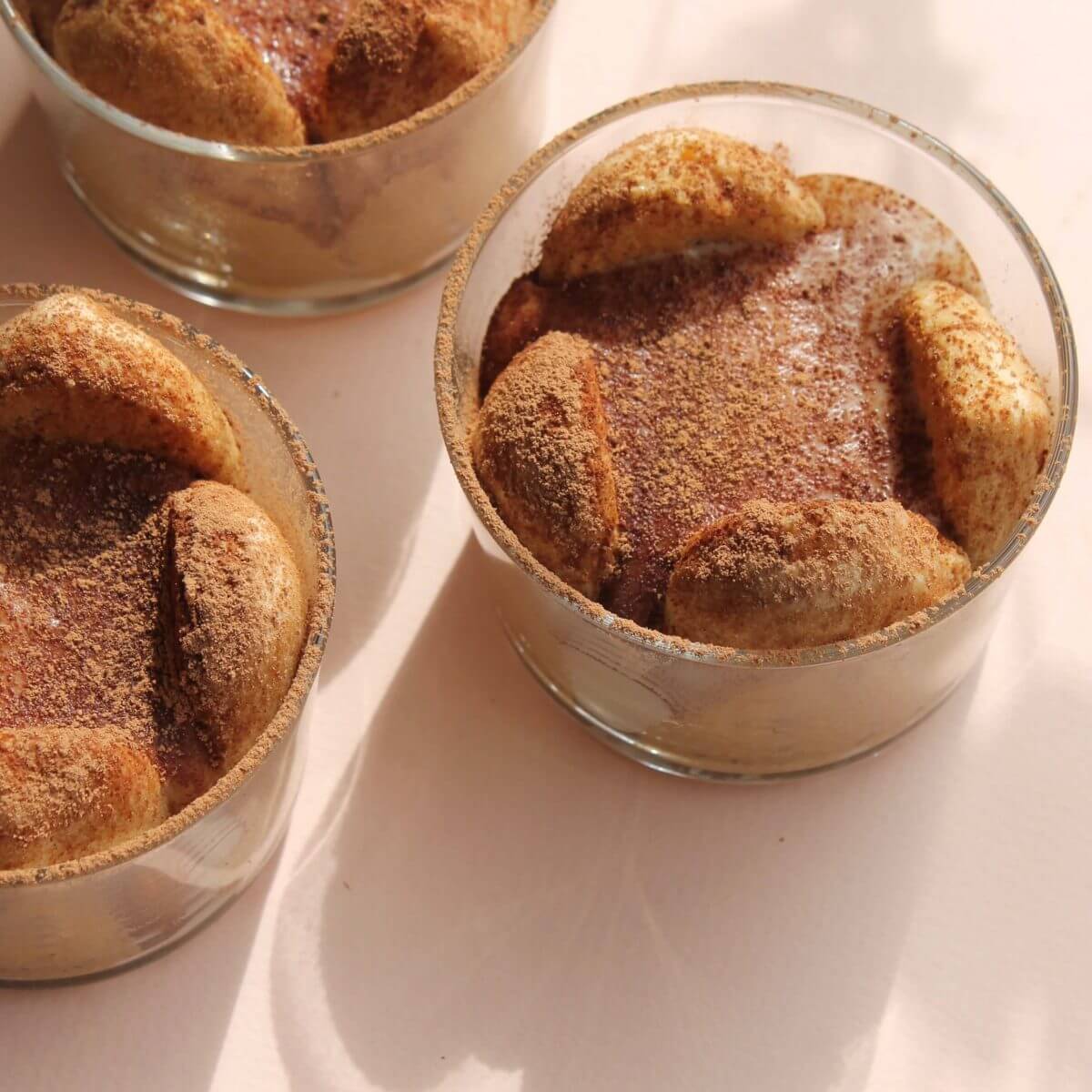 In case you're not quite ready for communal desserts we're biding our time with single serve serves like this cutie misu.
Serves: you and your friends
WHAT YOU'LL NEED
1 package prebaked lady fingers (available in most larger grocery stores)
2 cups strong brewed coffee, cooled to room temp
½ cup vanilla chamomile cocojune
½ cup vegan cream cheese at room temp
1 cup powdered sugar
1 tsp vanilla extract
cocoa powder for dusting
HOW TO MAKE
In the work bowl of a mixer with either a whisk or paddle attachment, combine the vanilla chamomile cocojune, vegan cream cheese, and powdered sugar. Start mixing on low speed and then mix faster until no lumps remain.

Transfer the coffee to a shallow dish. Working one by one, quickly dip each side of every lady finger biscuit into the coffee. Then transfer it to its place in your serving vessel.

When you're building a tiramisu, construct your edges from soaked ladyfingers first, then add a bottom layer. Scoop in cream and create a second layer of ladyfingers if you have the space. Always plan to finish the top of your tiramisu with cream and a dusting of cocoa powder.

Store in the fridge until ready to serve.