Vegan Queso
March 18, 2021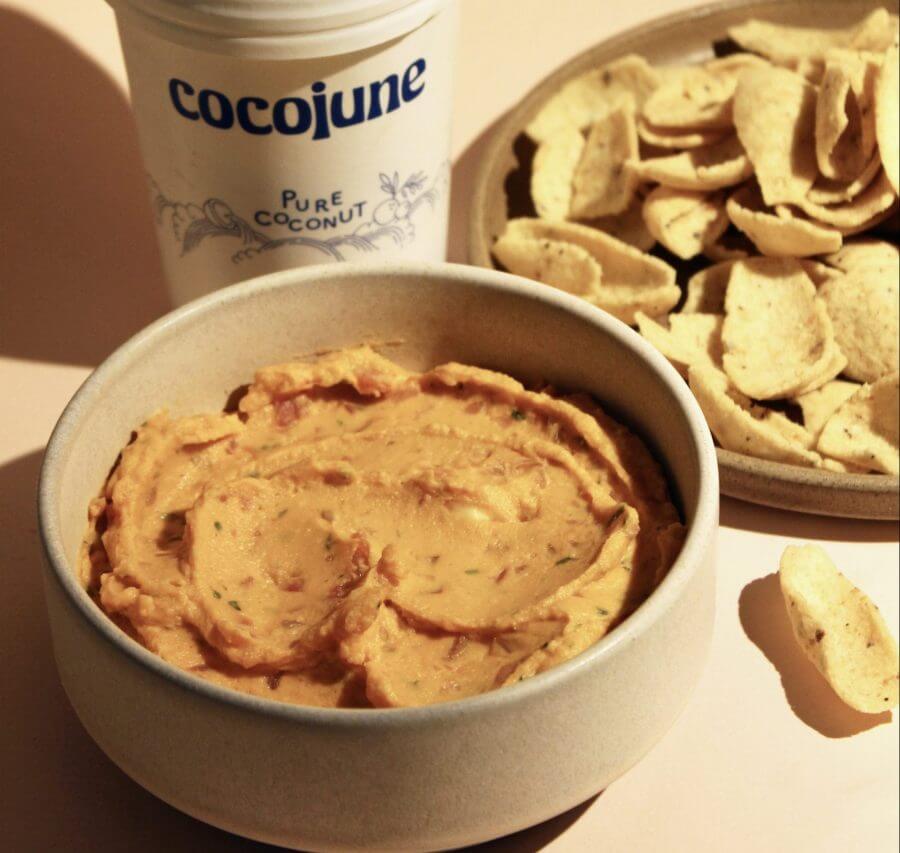 As far as we're concerned this is deelish all year round… but if you're ever in need of a plant-based game day recipe we gotcha coveredddd. It's creamy, dreamy, and easy to whip right up!
Yield – if you share, it's several servings
WHAT YOU'LL NEED
1 4oz pure coconut cocojune yogurt 
1 cup of soft baked sweet potato
2 tbs nutritional yeast 
1 cup +  ¼ cup chunky salsa 
1 tsp yellow mustard
1 tsp salt
½ tsp each of garlic powder and onion powder
HOW TO MAKE
Add your yogurt and 1 cup of sweet potato mash to a food processor.
Add the nutritional yeast, mustard, and salt and blend until completely combined.
Transfer your mixture to a work bowl, scraping out every last bit. Mix in your spices by hand, taste it and add more salt or seasoning if you like.
Fold the salsa in by hand to keep it nice and chunky.
Scoop your queso into a heatproof serving dish. 
We like to make this the same day we plan to serve it, warm it in the oven or microwave, or serve at room temp.