Holiday Glaze
June 23, 2021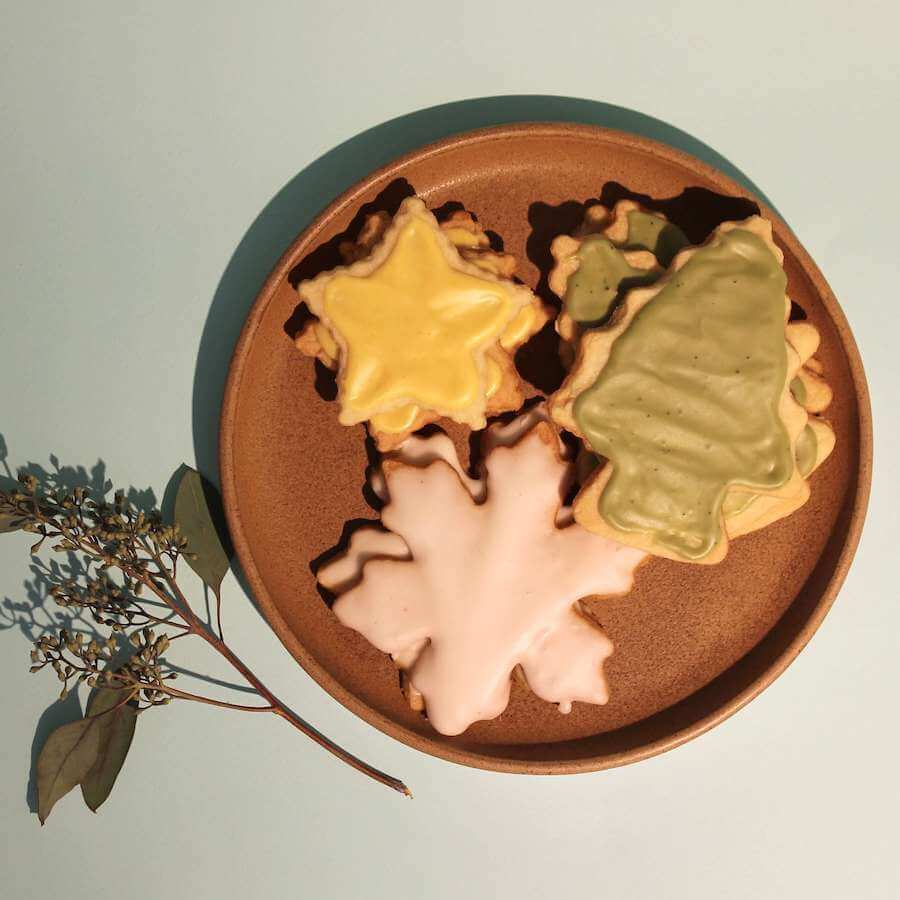 We pride ourselves on being a brand that uses cane sugar in moderation, and natural alternatives whenever possible.
But the holidays are coming up and frosted cookies are such a wonderful indulgence.
There's nothing we love more than sitting down with a beautiful plate of iced cookies but more often than not, "Royal Icing" is made with egg whites. Not chill.
This icing is a great alternative that's vegan and still dries beautifully.
It's also super customizable and can be used in lots of places besides cookies.
WHAT YOU'LL NEED
1 cup of unsifted powdered sugar 
1 tbsp and 1 tsp of original coconut cocojune yogurt 
Optional
Colorful and flavorful powders like matcha, turmeric, pumpkin pie spice, or cinnamon
HOW TO MAKE
Pour your powdered sugar into a large work bowl. Add most of the yogurt, leaving the 1 tsp behind.
Mix the two ingredients until combined with a small spatula until there are no lumps left.
Divide the cocojune holiday glaze between a few smaller bowls and use dry spices to color and flavor them how you like. Only add the remaining 1 tsp of yogurt if your icing is literally too thick to mix at this point.
Stir until your frosting is evenly colored and smooth.
Use a spatula or a piping bag to decorate your holiday cookies and allow them to dry for at least an hour before enjoying.