Avocado Taziki
August 3, 2021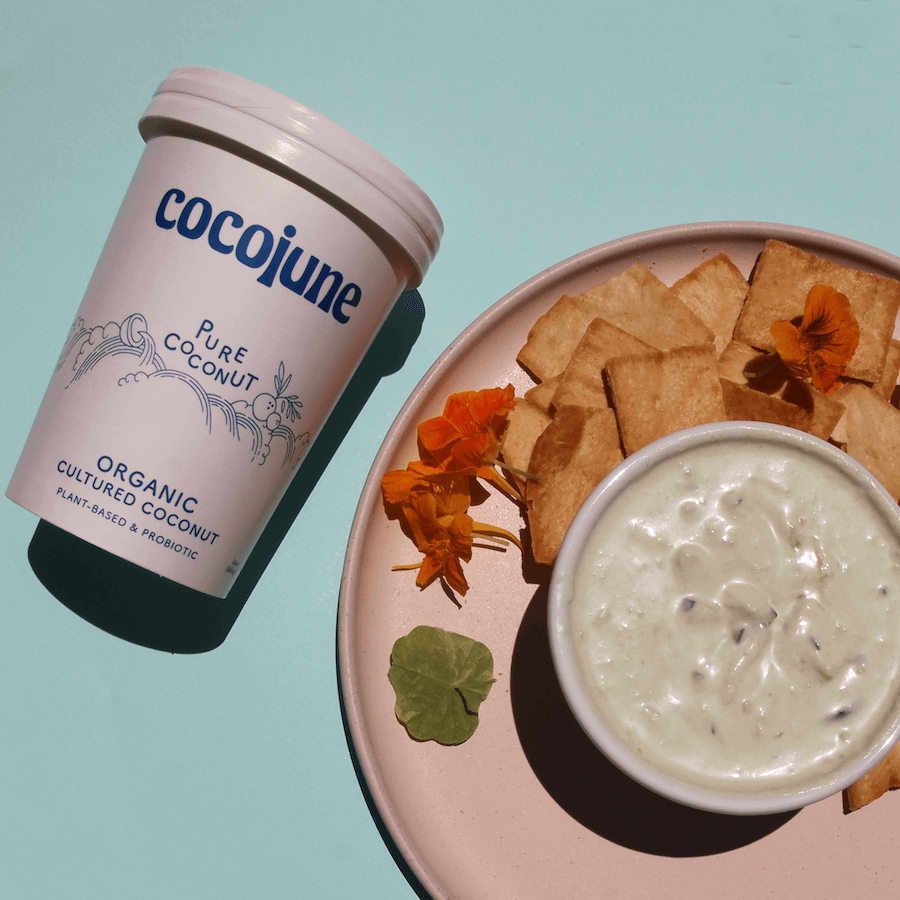 If your summer memories smell like plates of steaming hot french fries and white sauce for dipping, you might be from New York, just like june.
Since cocojune is a distant, vegan cousin of greek yogurt, we wanted to create a signature tzatziki-inspired dip for her, but couldn't resist adding a few extras.
Yield – if you share, it's several servings
WHAT YOU'LL NEED
2 4 oz containers of pure coconut cocojune 
½ cup of grated cucumber that's been strained
¼ cup well-mashed avocado
1 tsp finely chopped garlic
1 tsp onion powder
1 tsp + salt
HOW TO MAKE
To prepare the cucumber – use a grater that will create large pieces and grate about 1 cup worth. Then wrap the grated cucumber in a cheesecloth or paper towel and squeeze the excess liquid out.
Measure out ½ a cup of the remaining drier cucumber pulp and add that to a large mixing bowl. (Any excess can be added to a salad.)
Add all the other ingredients on top of the cucumber and mix until combined. 
Serve with flatbread, pita chips, or use as a very chunky salad dressing.