Vegan Pumpkin Spice Pancakes
October 20, 2023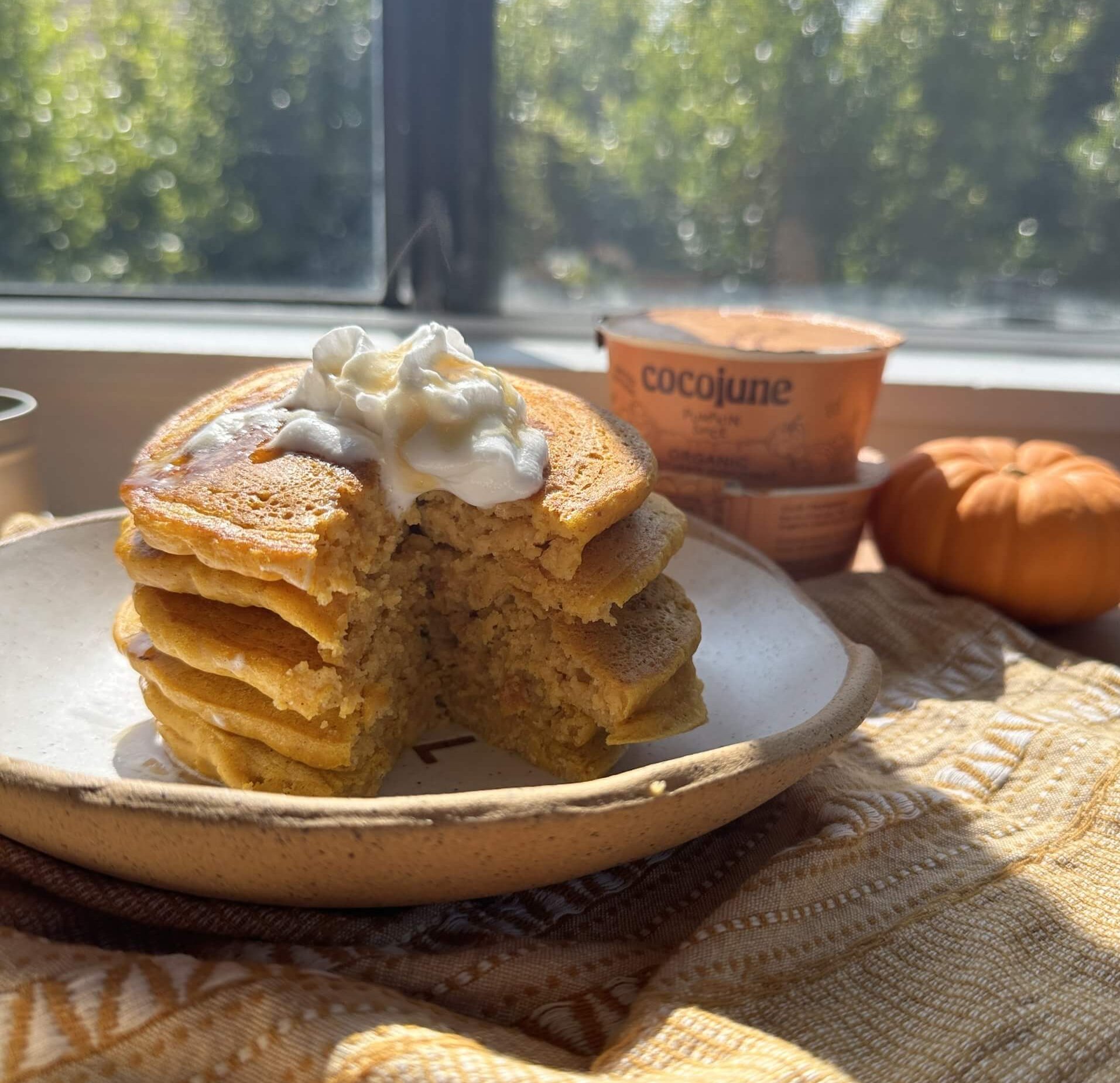 Pumpkin Spice and everything nice 🎃 These dreamy pancakes are made by our friend over @nourishedwithnatalie featuring our limited edition diary-free Pumpkin Spice yogurt! Get allll the deats below!
WHAT YOU'LL NEED
⅓ cup pumpkin purée 
1 tbsp avocado oil 
1 tsp vanilla 
1 cup almond milk
1 4oz container cocojune Pumpkin Spice yogurt 
3/4 tbsp baking powder 
1 cup flour
2 tbsp brown sugar 
1 tsp pumpkin pie spice
HOW TO MAKE
1. Whisk together all the wet ingredients in a bowl.
2. In a separate bowl, whisk together the dry ingredients.
3. Fold the wet ingredients into the dry and mix until just incorporated, being careful not to over mix!
4. Lightly grease a griddle and bring to medium-heat. Pour about 2-3 tbsp of batter and let cook until bubbles form, flip, let cook an additional 1-2 minutes and enjoy!