Raaka and Cocojune Mousse
June 11, 2021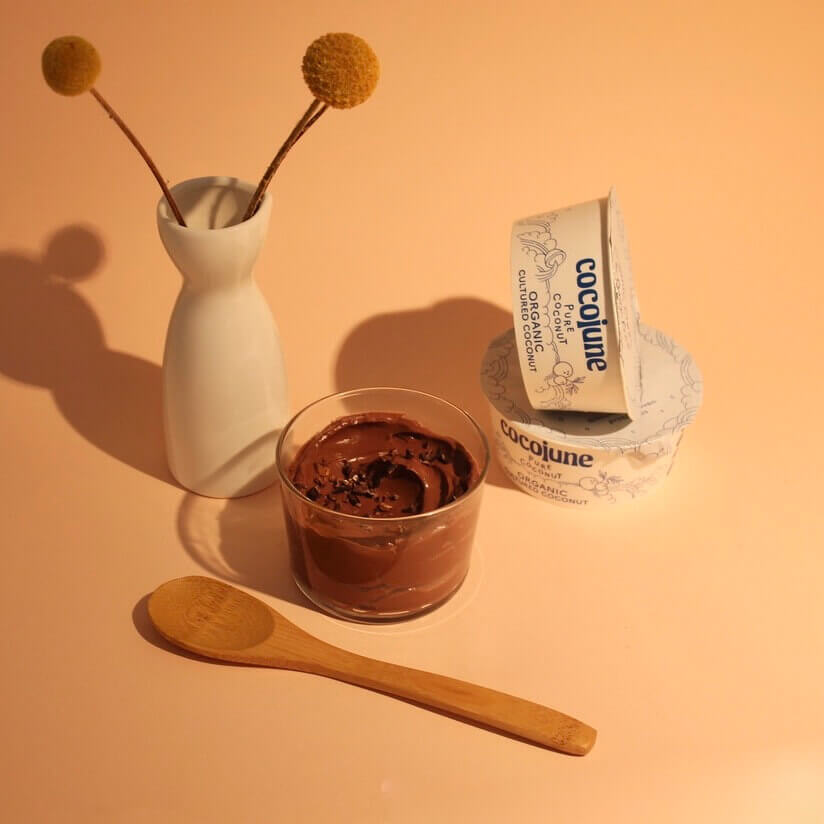 Our original coconut cocojune yogurt is so light and fluffy, that many have compared it to a mousse…. And that got us thinking.
We could make a mousse…
Luckily our best friends at Raaka were able to spot us a bar so we could put together this insane, vegan, cane sugar-free, light as a cloud chocolate mousse dessert, just in time for the holidays. 
Yield – a personal serving but the recipe is very easily doubled. Or tripled.
WHAT YOU'LL NEED
1 4 oz container of original coconut cocojune yogurt
1.8 oz of Raaka Chocolate
HOW TO MAKE
Melt your Raaka Chocolate in a heatproof bowl. 
Set your melted Raaka Chocolate and your original coconut cocojune yogurt out on the counter for about 20 minutes. This recipe comes together best when neither ingredient is at an extreme temperature. 
Pour your yogurt into the melted chocolate and stir quickly with a small spatula or spoon, bringing both ingredients together until they are smooth.
Serve your chocolate mousse in a pretty little bowl, and top with some shredded coconut or Raaka Cacao Nibs for texture.