cocojune x Acid League Poached Pears
November 18, 2021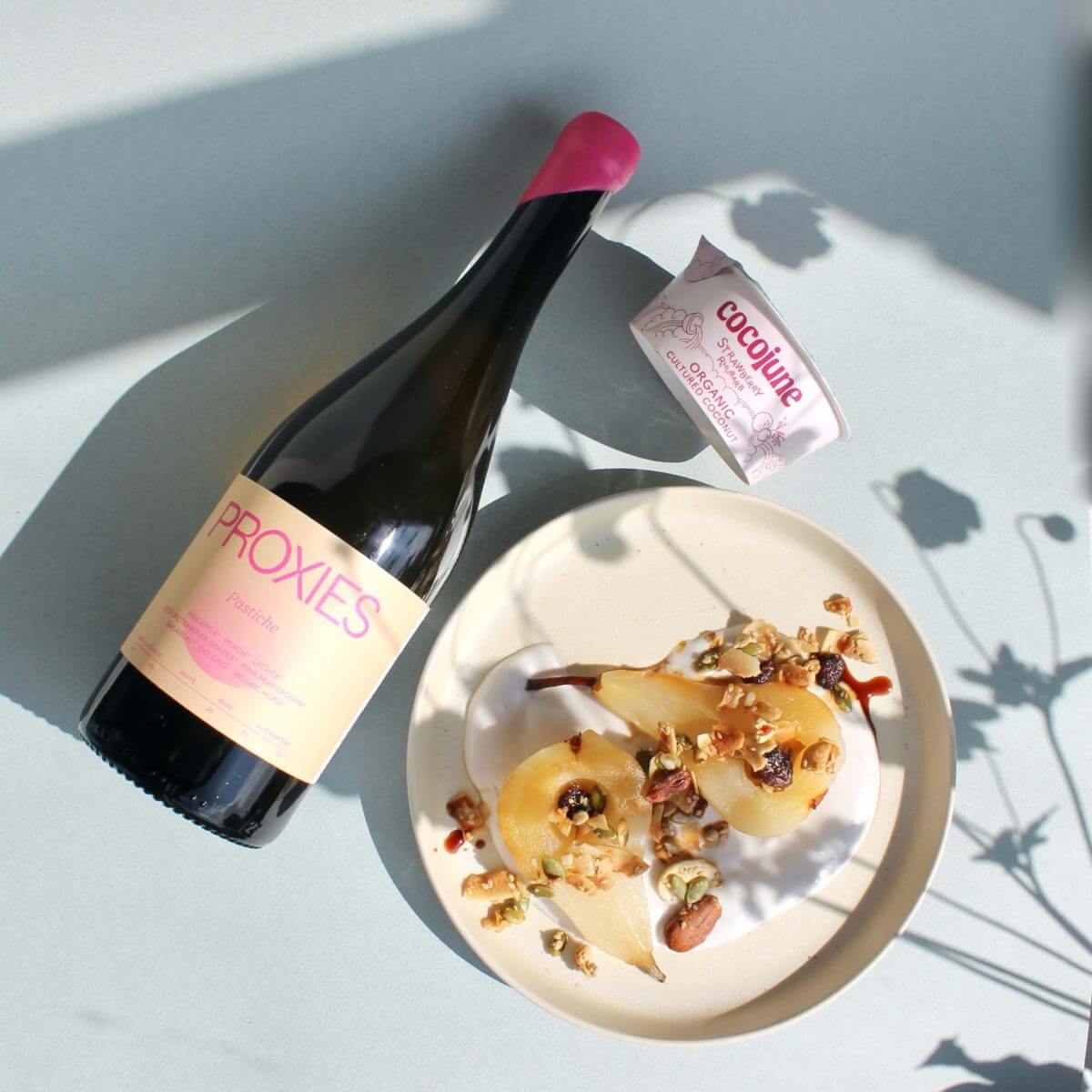 This poached pear plate is on repeat right now. But don't worry; we're not getting wine-soaked for breakfast. This pear just went swimming in a combo of Acid League's (alcohol-free) Pastiche Wine Proxy and warming winter spices 🙂
Serves: 2 plates
WHAT YOU'LL NEED
1 pear, peeled, halved, and cored
1 bottle of Acid League Pastiche 
½ cup of sugar
1 vanilla bean
1 cinnamon stick
1 cardamom pod

For serving
2 x 4 oz containers strawberry rhubarb cocojune 
4 oz granola of your choice
date syrup
HOW TO MAKE
In a sauce pot, combine the Acid League Pastiche with your sugar, vanilla bean, cinnamon stick, and cardamom pod.
Gently place both halves of your pear into the liquid and bring the pot up to a simmer over low heat. 
Let the pear cook until you can pass a knife into the flesh without hitting any resistance – this will occur between 10 and 15 minutes after the liquid reaches a boil. 
Transfer your poached pears onto a wire rack or plate to cool. 
Serve them over a generous scoop of strawberry rhubarb cocojune, top with your favorite granola, and a drizzle of date syrup.