cocojune x Nelly's Organics boo-bark
October 14, 2022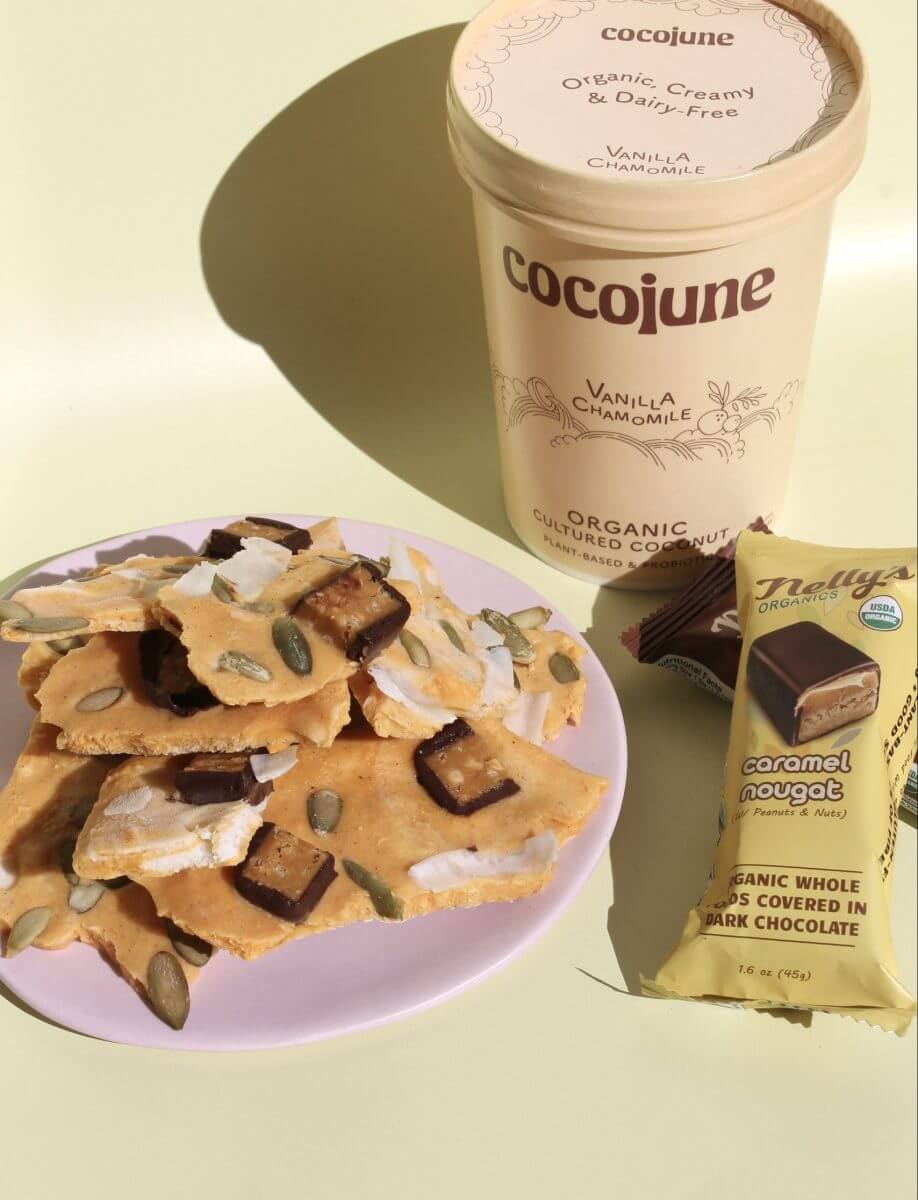 June's just in time for spooky season 👻 we've teamed up with Nelly's Organics to revamp the classic summer yogurt bark with a boo-tiful twist! This tasty treat is a guaranteed crowd pleaser at your next fall get together ✨
WHAT YOU'LL NEED
1 ½ cups Vanilla Chamomile cocojune
½ cup pumpkin puree
1 to 2 tsp pumpkin pie spice
¼ cup maple syrup
pinch salt
¼ cup pumpkin seeds
¼ cup of shredded coconut
1 to 2 Nelly' s Organics bars
HOW TO MAKE
In a bowl, combine cocojune, pumpkin puree, pumpkin pie spice, maple syrup and salt.
Line a baking sheet with parchment paper and pour the yogurt mixture into an even layer.
Top with pumpkin seeds, coconut and dreamy slices of Nelly's Organic bars.
Freeze for 2 hours or until firm. Cut or break into pieces and enjoy!