Emotional Detox Smoothie
March 15, 2021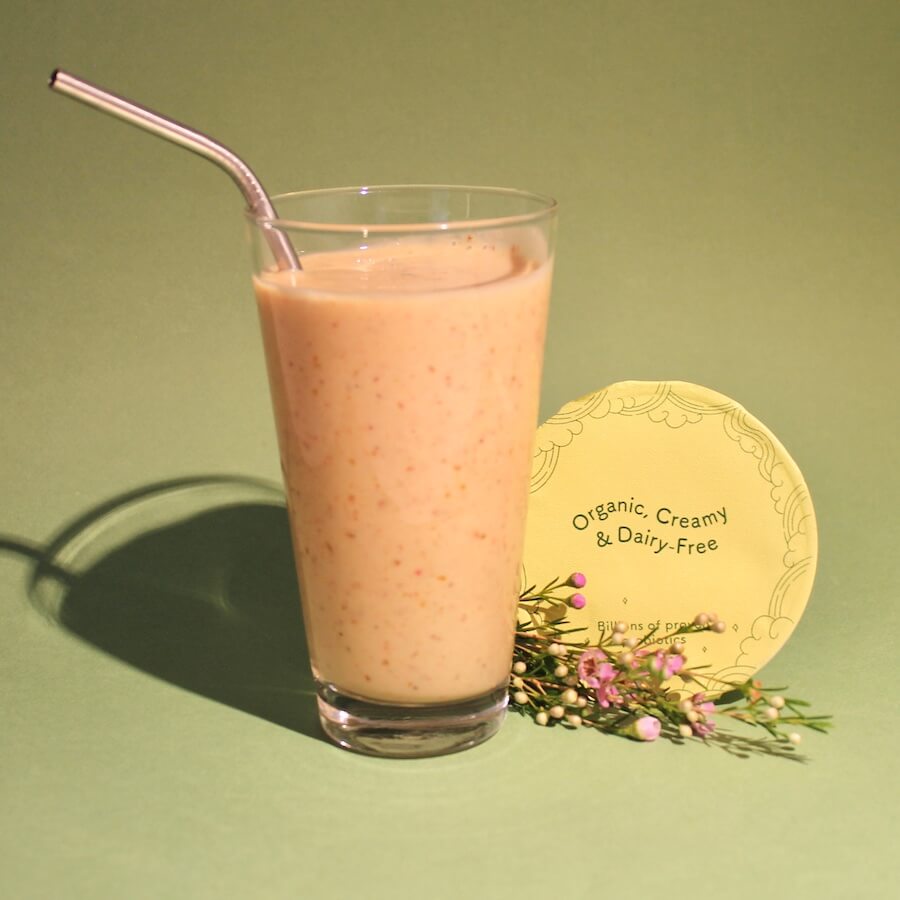 Need to shift your mood? This bright and sunny drink can be made with mostly frozen fruit but it's sure to warm your heart <3 Plus studies show that probiotics + a healthy microbiome can help to boost your mood!
Yield – Enough to share
WHAT YOU'LL NEED
1 cup frozen mango
1 cup frozen strawberries
1 banana (peeled)
4 oz lemon elderflower cocojune yogurt
2 dates (pits removed)
HOW TO MAKE
In a blender, combine all your ingredients. Blend them up. You may need to pause and use a rubber spatula to scrape down the sides to ensure that things are blending evenly.
If the smoothie is too thick, a little filtered water or coconut water can make the texture more to your liking.
Once it's perfect, serve it up in a tall glass and remember that the summer sun is just around the corner.