Frozen Peach Yogurt Bites
August 24, 2023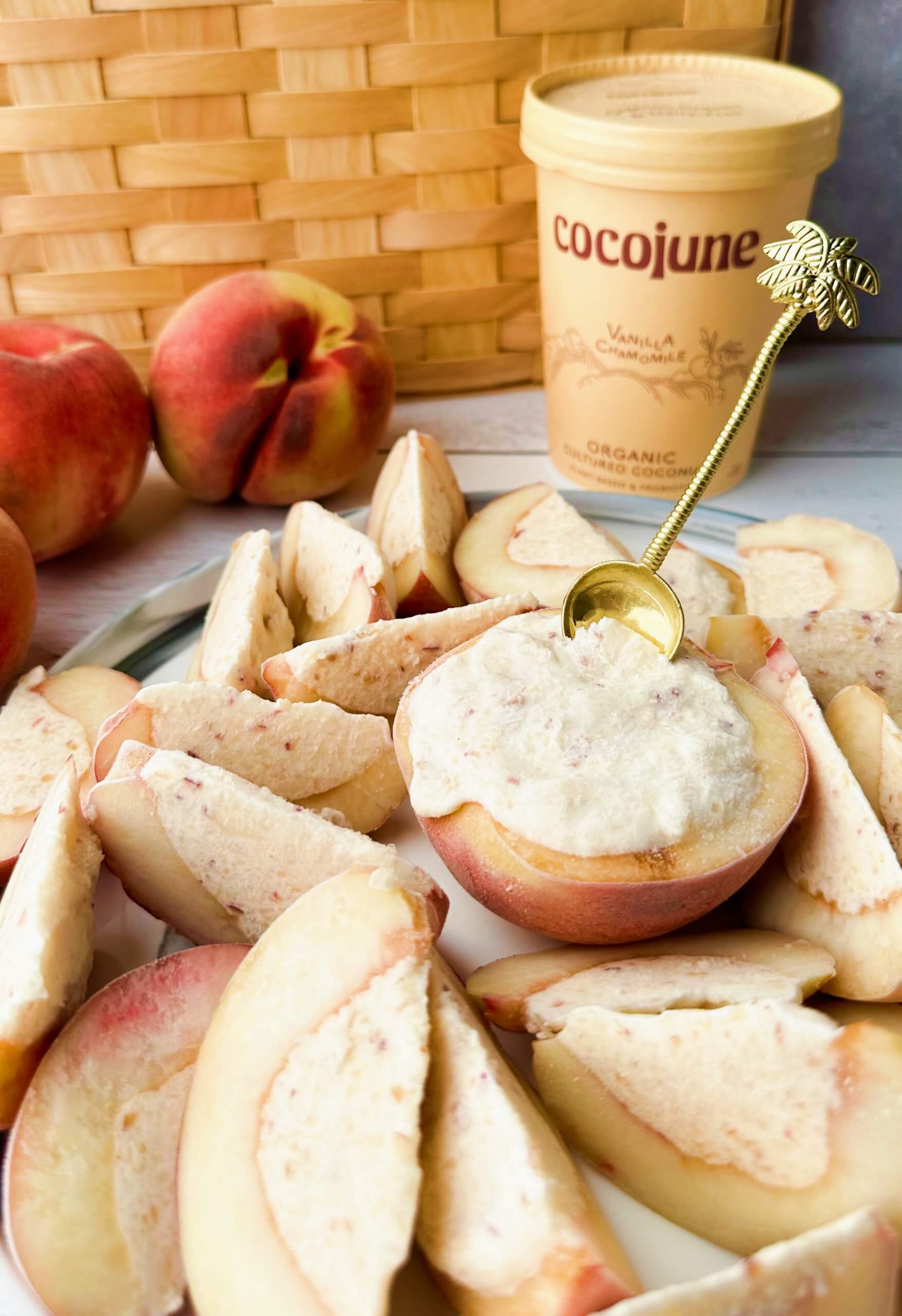 Now these are the ultimate end-of-summer treat ☁️✨ This dreamy recipe is in partnership with our friend @lavbakes! What could be better than refreshing peaches filled with Vanilla Chamomile june? We can't think of a more delicious way to celebrate the end of summer ☀️
WHAT YOU'LL NEED
7 large white peaches
2 tbsp honey or maple syrup
½ tbsp vanilla extract
½ cup full-fat coconut cream
¼ cup Vanilla Chamomile cocojune yogurt
How to make:
1. Slice 6 large peaches in half and scoop out the middle. Place the peaches hollow-side up in a parchment-lined muffin tin. Cover each peach with cling wrap and freeze while making the filling.
2. Slice 1 large peach into chunks and place it in a food processor. Add the honey/maple syrup and vanilla extract. Puree until no large pieces of fruit remain. Set aside.
3. Using a stand mixer fitted with a whisk attachment, whip the full-fat coconut cream on high speed until firm peaks are achieved. Add the cocojune Vanilla Chamomile yogurt and whip to firm peaks. Remove from the stand mixer. Using a rubber spatula, fold in the peach puree.
4. Remove the prepared peach shells from the freezer and fill each peach half with the yogurt mixture. Freeze for a minimum of 6 hours. These can be enjoyed with a spoon or sliced into smaller bite-sized pieces. For best results allow to sit at room temperature for 3-5 minutes before enjoying.