Fruit at the Bottom Matcha June Bowl
June 24, 2021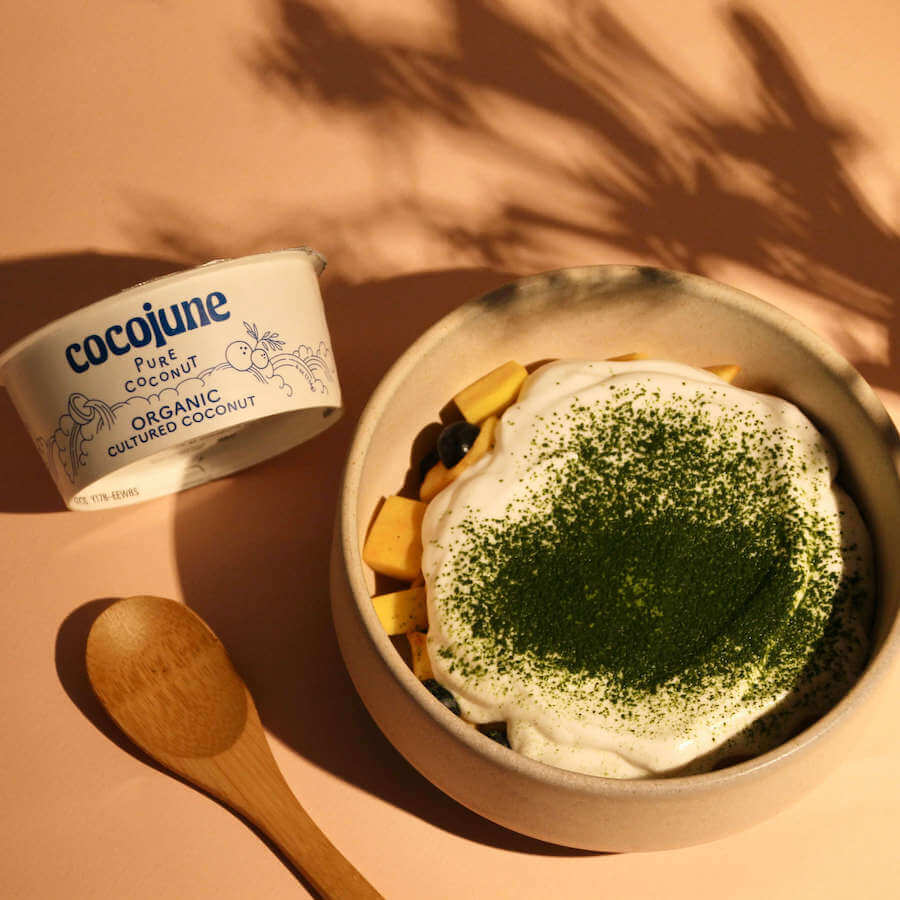 You just can't top Matcha.
Nothing is above it.
This is why we hid all the usual goods at the bottom of this bowl and let Matcha shine. 
Imagine. Fruit at the bottom of yogurt. What a concept.
Yield – 1 breakfast bowl
WHAT YOU'LL NEED
1 4 oz container of lemon elderflower cocojune
2 small ripe apricots, cut into cubes
½ cup blueberries halved
½ lemon – ready to squeeze 
1 tsp of Matcha Powder
Equipment
HOW TO MAKE
Combine the chopped apricots and blueberries in the bottom of a bowl with a squeeze of lemon juice. Stir them up and let them sit in the fridge for about 30 minutes. 
Once the fruit has marinated, top with your lemon elderflower cocojune and spread the yogurt out for full coverage. 
Using the sifter, sprinkle a fine layer of matcha on top of your yogurt.
Eat in layers or stir together to enjoy.