June's Zucchini Pasta
December 28, 2021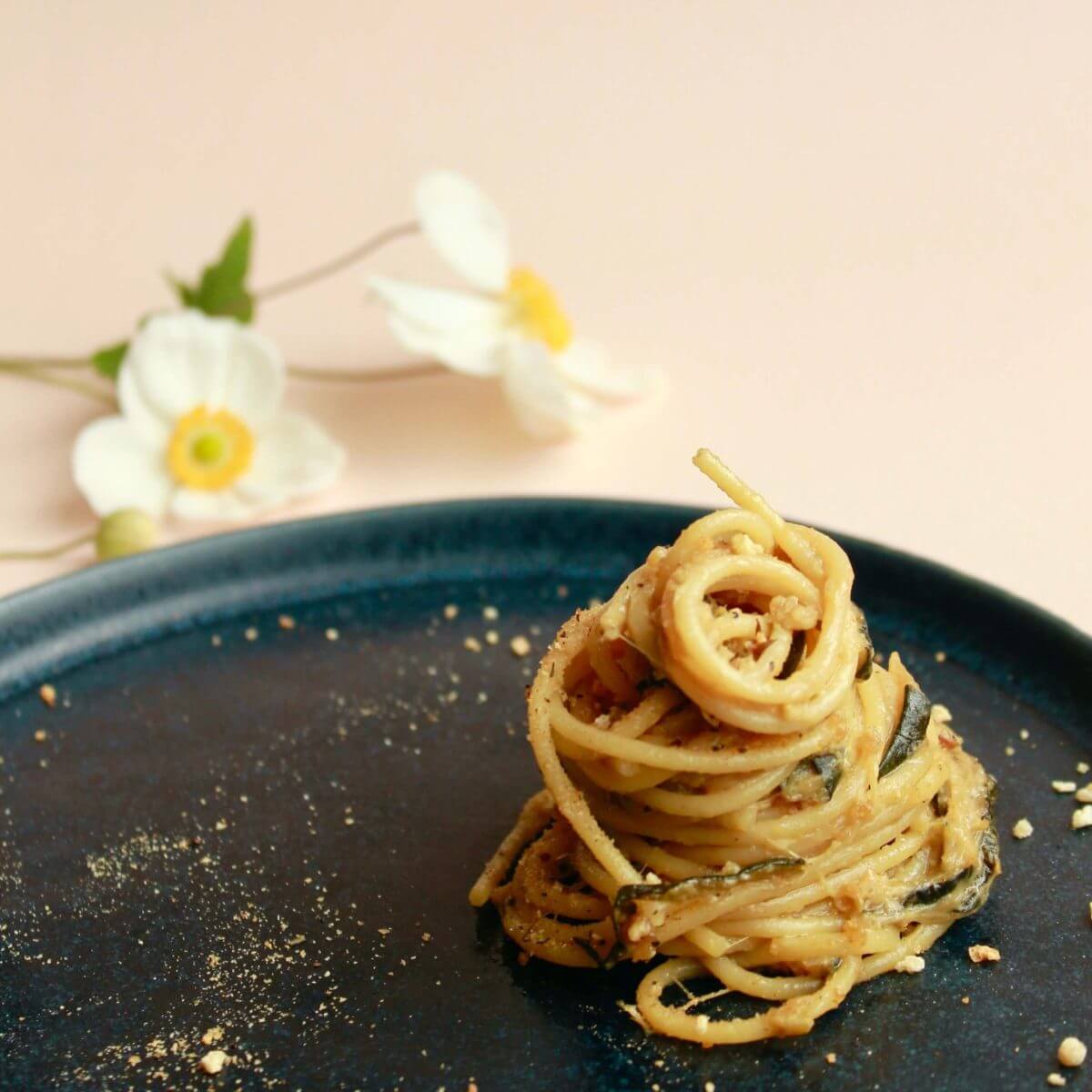 Food blogs everywhere were loving on Stanley Tucci and his zucchini spaghetti this summer. It's butter and cheese-heavy dish that Mr. Tucci is apparently willing to cross continents for. We decided to see if our girl June could put together a vegan version. And what do you know?! She's done it!
Yield: 2 dinner portions
WHAT YOU'LL NEED
4 cups sliced fresh zucchini
1 pound of spaghetti noodles
3 tbsp nutritional yeast
1 4 oz pure coconut cocojune
olive oil
salt and pepper

Optional garnishes
Chopped basil leaves, toasted breadcrumbs, or vegan parmesan cheese

HOW TO MAKE
The night before: in a shallow stovetop pan, sautee your zucchini slices in olive oil and salt and pepper. Work in batches so that each piece has the opportunity to get lightly brown. Transfer to a container and put these cuties into the fridge overnight.

Bring a pot of salted water to a boil and cook your spaghetti according to the instructions on the box for an al dente pasta dish.

In a saute pan, heat your pre-cooked zucchini slices with the nutritional yeast. Mix and mash it well with a wooden spoon until the flesh of the zucchini starts to break down.

Once the zucchini has broken down, remove the pan from the heat and stir in your cocojune. As the sauce forms, transfer your cooked spaghetti noodles into the pan and toss to coat them in the sauce.

You can use a little bit of pasta water to loosen things up if necessary and remember to taste it and adjust the seasoning before serving.
Notes:

We used toasted breadcrumbs as a topping and it goes really well with this dish.
It's very important that the zucchini slices are cooked the night before and are given the chance to sit in the fridge overnight. Freshly cooked zucchini will be delicious but the sauce won't have a uniform consistency.