Spring & Mulberry x cocojune Chocolate Mousse
October 9, 2023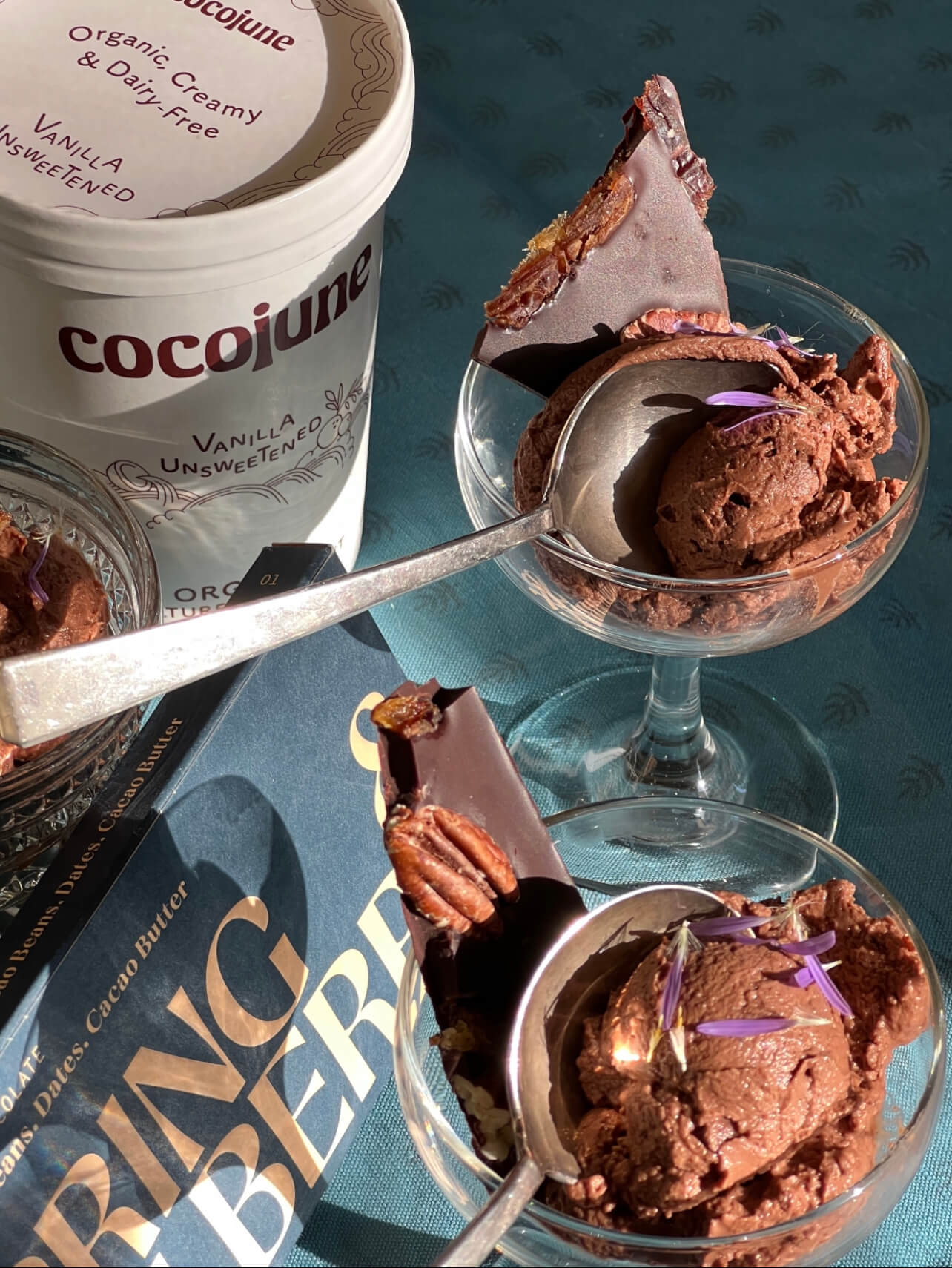 Chocolate craving coming in hottttt 🔥🔥 We've teamed up with Spring & Mulberry to satisfy allll those choco needs with this dreamy dairy-free chocolate mousse!
WHAT YOU'LL NEED
What You'll Need
1 16oz container of Vanilla Unsweetened cocojune
1 bar of Spring & Mulberry Pure Dark chocolate
HOW TO MAKE
1. Break up one Spring & Mulberry Pure Dark chocolate bar, and microwave in 30 second intervals, stirring in between until the chocolate runs smooth.⁠
⁠2. In a larger bowl, add 16oz of cocojune Vanilla Unsweetened yogurt.⁠ ⁠
3. Pour your chocolate syrup over the yogurt, whisking until fully incorporated.⁠ ⁠
4. Place in the fridge overnight, or until the mousse has solidified.⁠ ⁠
5. Scoop, and serve. 🍨 Top with florals and an additional chocolate chunk (we chose Pecan Date.) ⁠ ⁠
Enjoy, friends! 🥂