Mint Matcha Chip Ice Cream
March 29, 2021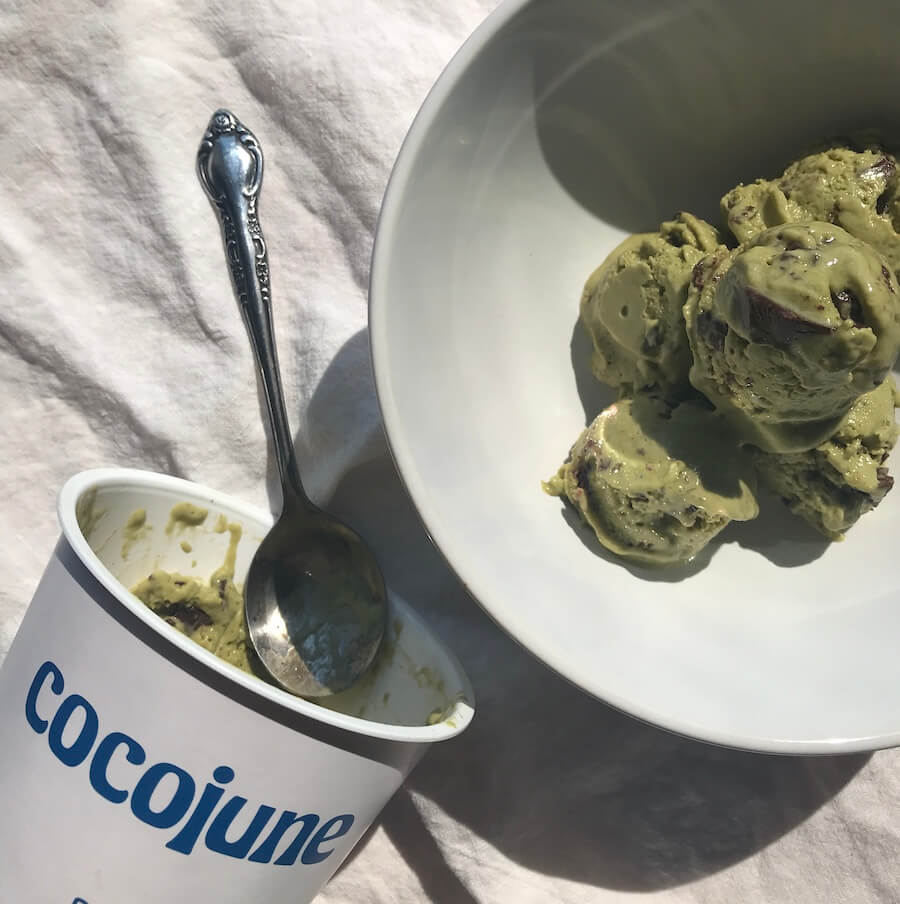 What makes mint chocolate chip ice cream green? We've got no clue and we're absolutely afraid to ask… Our mint chocolate chip is green because we added matcha, it's probiotic and delicious because it's full of that girl, june.
Yield – if you share, it's several servings
WHAT YOU'LL NEED
8oz of pure coconut cocojune
2 large frozen bananas, cut into chunks
Up to 2 tsp of matcha powder
A few drops of mint extract (seriously be sparing. This stuff is stronnnnng)
2 tbs of a syrup sweetener (coconut nectar, maple syrup, honey, or agave)
1 chocolate bar (your fave vegan one, we love Fine&Raw) cut into small shards
HOW TO MAKE
In a food processor or blender, combine your cocojune, frozen banana chunks, matcha powder, mint extract, and syrup sweetener and blend until smooth. Give it a taste too, check your mintiness levels and adjust them if necessary.
Once your coco froyo is smooth and creamy, transfer it to a tupperware container, stopping frequently to sprinkle some chocolate chunks in.
Top the container off with a final layer of chocolate and drag a spoon or spatula through the froyo to make sure the chocolate is evenly distributed throughout.

Grab a spoon and start scooping or let this chill in the freezer for a half-hour to set up.