Riverdel Grazing Board
June 24, 2021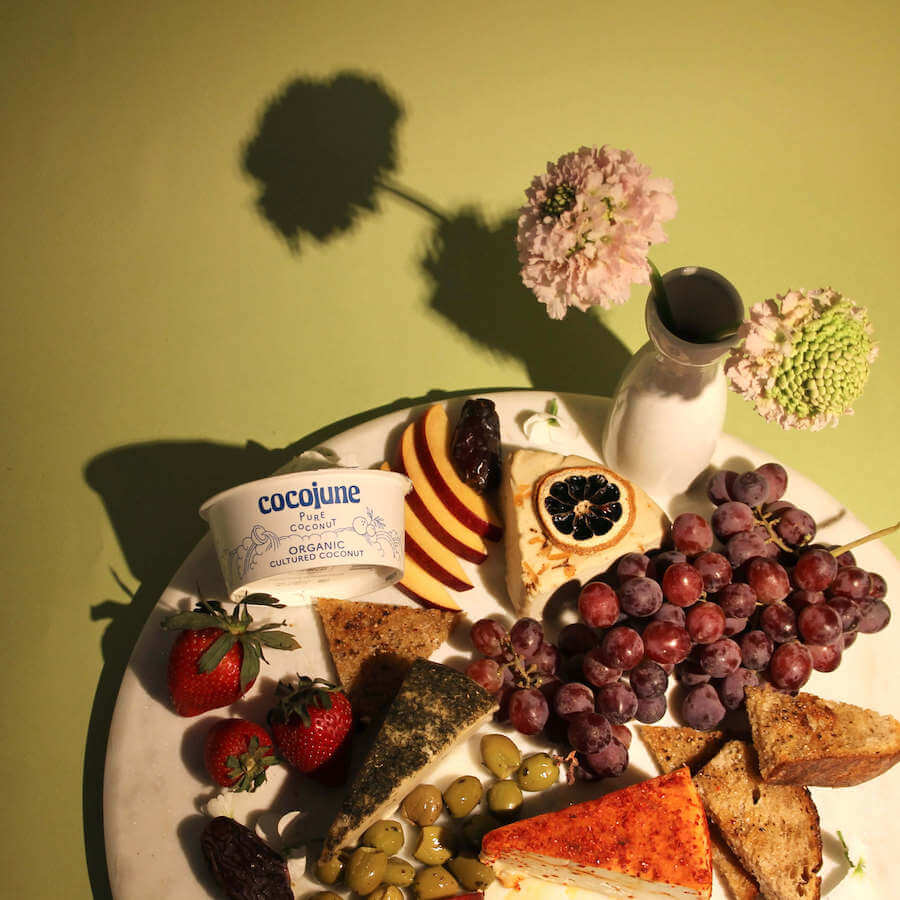 We are so in love with every option of vegan cheese from Riverdel, it was hard to pick just three to showcase on a cheese board. But after lots of taste testing, we managed to make up our minds.
Of course, knowing they all feature our girl June definitely helped us make up our minds.
Here's the formula for a foolproof and furry-friend-free grazing board for you to replicate at home.
Yield – a first course or grazing board for four
WHAT YOU'LL NEED
3 wedges of Riverdel Vegan Cheese
2 bunches of grapes
4 portions of rustic crackers or grilled bread
3 apricots, sliced thin
5 dates
5 strawberries
HOW TO MAKE
On a large flat surface, arrange your cheeses first so that each has empty space around it and all are facing different directions.
Fill the space between the cheese first with your bread or crackers, and then fill in with fruit.
Serve with drinks or as a casual first course.