Scorpio Toast
June 4, 2021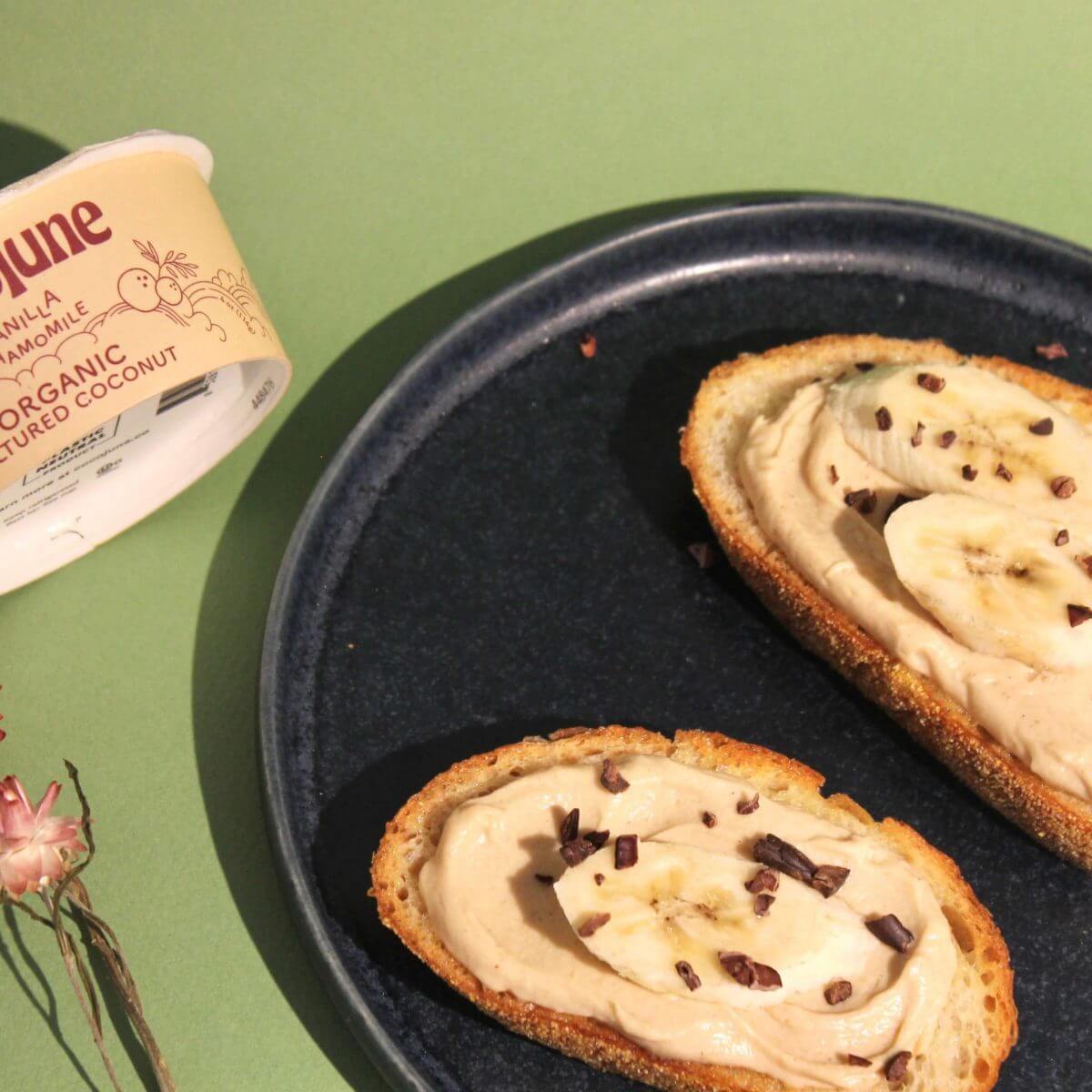 The untamable energy and enthusiasm that you bring to each day is a gift for those around you. So on your birthday, we want you to have something special that can invigorate you for the celebration ahead. Building your energy with a breakfast balanced with easily customizable carbs, fats and proteins is the best way to ensure that the party goes all night.
WHAT YOU'LL NEED
2 slices of your favorite bread, grilled or toasted
1 4oz container of vanilla chamomile cocojune yogurt
2 TBS of smooth peanut butter (or your fave allergen friendly substitute)
1 banana, peeled and sliced
HOW TO MAKE
In a small bowl, combine the yogurt and butter with a spoon, mixing until they are completely combined.
Adding this extra fat to the yogurt will its fluffy texture more durable and moussey.
Spoon the fluff onto your toast and spread it on thick.
Top your fluff with sliced bananas and enjoy your day!